Daimler Trucks picks Portland for new automated truck facility
Daimler Trucks picks Portland for new automated truck R&D facility
Daimler Trucks, manufacturer of Freightliner and Western Star trucks as well as Thomas Built buses, recently announced that it will build a new Automated Truck Research and Development Center in the United States as an addition to its current base of operations on Swan Island in Portland, Oregon. The location is ideal for a number of reasons, including the site's existing full-scale, heavy-duty truck wind tunnel and the nearby High Desert Proving Grounds located in Madras, Oregon.
An autonomous future
The new facility lets the company focus its resources on determining the benefits of autonomous driving to society at large and the various industries in which Daimler operates. The Daimler Trucks facility in Germany is currently investigating automated trucks and will work closely with the engineers in the new location to find innovative solutions to real-world problems, such as the ever-shrinking pool of available commercial truck drivers. Between 2018 and 2019, the company plans to devote more than $2.5 billion of the company's R&D budget to facilitate breakthroughs in automation. In addition to boosting productivity, Daimler's ultimate goal is to make the roads safer, whether you're in a commercial truck or hauling your family to the grocery store in a minivan.
Looking ahead
Although fully autonomous, or driverless, trucks aren't going into production at Daimler any time soon, the new facility will focus on all aspects of automation, including software, sensors, machine learning, and simulation. The company is even leaving the door open to changing the vehicle platform itself in order to fine-tune the new technology and maximize its benefits.
Related Articles
Argosy – Evolution Revolution
View Details
Freightliner Runs Smart With Country
View Details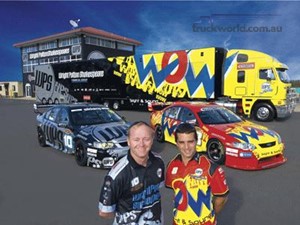 Australian Motorsport's Giant Newcomer
View Details
A truck that loves Severe Duty - Freightliner Coronado SD
View Details
Daimler Trucks Australia Celebrates its Highest Achieving Commercial Vehicle Dealerships for Freightliner, Mercedes-Benz Trucks and Fuso
View Details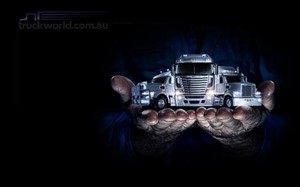 Freightliner Trucks enhances its contract maitanence program Service Plans
View Details
Freightliner celebrates 200th delivery to Jim Pearson Transport by Mavins Truck Centre
View Details
View More News
View all Related Ads