Freightliner Australia to discontinue Argosy in favour of Cascadia in 2020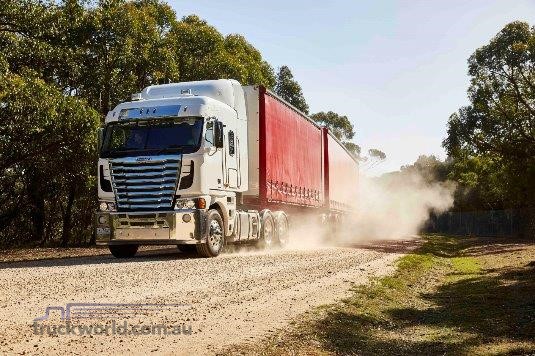 Freightliner Australia to discontinue Argosy in favour of Cascadia in 2020
Freightliner Australia recently announced that the current-generation Argosy will be the last as the company plans to cease production of the truck in favor of the new Freightliner Cascadia, which officially launches in 2020. Freightliner first introduced the cabover Argosy to the Australian market back in 1999, and it has grown to be quite popular. Freightliner stopped selling the Argosy in the United States in 2004 and in South Africa in 2014, so the truck was only available in Australia and New Zealand for the past few years.
Continued improvement
Although Freightliner phased the Argosy out in other markets, it has been to be a strong seller in Australia and the company has continued to make improvements to it over the years in order to meet customer needs. Some of these changes have included a unique dashboard skin for the Australian market, a stronger and more durable automatic fold-out step, and a new blind-spot monitoring system.
Freightliner Australia plans to keep the Argosy's innovative streak going until the end, as it will soon introduce a new down-speeding Eaton UltraShift option to go with Detroit DD15 engines. This transmission should provide markedly better fuel efficiency and will give the Australian trucking industry yet another reason to consider buying the Argosy as it waits for the arrival of the Freightliner Cascadia. The Cascadia is currently the best-selling heavy-duty truck in the United States, and Freightliner has begun developing a right-hand drive version of the truck for Australia.
"For nearly two decades, the Argosy has been a fantastic model for Freightliner," says Freightliner Australia Pacific Director Stephen Downes. "It is fitting that we will say goodbye to the venerable Argosy in the same year that we welcome the cutting-edge Cascadia, which will signal the beginning of an exciting new era for Freightliner in Australia."
More on the Freightliner Argosy
The Freightliner Argosy is a cabover truck that's available in either 6x4 or 8x4 configurations. The sleeper cab is available in 90-inch, 101-inch, and 110-inch mid-roof configurations or in a 110-inch raised-roof configuration. You also get a choice of engines with the Argosy, including either a Detroit 15-litre DD15 or a Cummins ISX/Signature/X15e5 option. The Detroit engine offers up to 560 horsepower (373 kilowatts) and 1,850 pounds-foot (2,508 newton-metres) of torque, whereas the Cummins engine can offer up to 600 horsepower (448 kilowatts) and either 1,850 pounds-foot or 2,050 pounds-foot (2,779 newton-metres) of torque, depending on the specific configuration.
Related Articles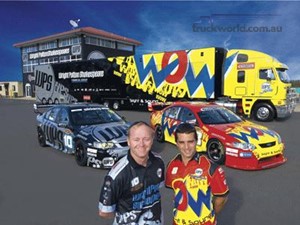 Australian Motorsport's Giant Newcomer
View Details
Argosy – Evolution Revolution
View Details
Freightliner Runs Smart With Country
View Details
A truck that loves Severe Duty - Freightliner Coronado SD
View Details
Daimler Trucks Australia Celebrates its Highest Achieving Commercial Vehicle Dealerships for Freightliner, Mercedes-Benz Trucks and Fuso
View Details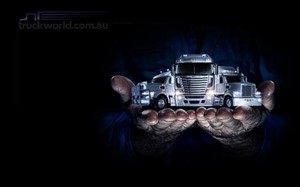 Freightliner Trucks enhances its contract maitanence program Service Plans
View Details
Freightliner celebrates 200th delivery to Jim Pearson Transport by Mavins Truck Centre
View Details
View More News
View all Related Ads