Freightliner Coronado Is Right At Home In The Victorian Snowfields
Mt Buller Area Transport (MBAT), which operates in the snowfields of Victoria, recently brought in a Freightliner Coronado 114 B-Double truck on a service contract. It features a 15-litre Detroit DD15 engine that produces 560 horsepower and 2,508.3 newton-metres of torque, as well as an 18-speed Eaton UltraShift Plus fully automated transmission. The operator can control the gearbox using a SmartShift lever on the steering wheel column. Freightliner says this feature "frees up useable floor space" and makes it easier to move from the driver seat to the sleeper compartment, which features a full-size single bed in a 34-inch bunk.
"I'm really impressed with the UltraShift and SmartShift combination," says Paul Thomas, a senior driver at MBAT. "It is particularly good in the stop-start traffic you get in Melbourne's peak hours and around road works on the freeways. I thought I'd be using the manual mode a lot more often, but the UltraShift really reads the road and load well and adapts quickly. It basically instigates a shift automatically when you typically do one in a manual transmission."
Flexible Maintenance
Another advantage the Coronado provides is the Freightliner Service Plan, which not only offers 24-hour support but also gives the company access to genuine parts, expert technicians, and scheduled maintenance at the Daimler Trucks Laverton dealership. This allows MBAT to fix the costs associated with service and repair, which wasn't an option when the company owned on a non-Daimler truck before opting for the Freightliner Coronado. "They've got the parts in stock, all the tools to do the job, and get you back out on the road quickly," Thomas says.
More On The Freightliner Coronado
In addition to the 34-inch mid-roof sleeper, the Freightliner Coronado 114 is also available in a day cab or 58-inch XT (extra tall) sleeper cab. It is available in several configurations, including tipper truck, tanker, single trailer, and B-Double. You also have the option for Detroit Diesel DD15 engines ranging from 475 to 560 horsepower without the need for an engine hardware change, and you can opt for an Eaton Manual transmission instead of the UltraShift Plus automatic if you prefer a manual gearbox.
Related Articles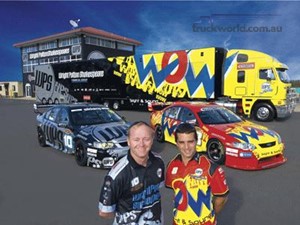 Australian Motorsport's Giant Newcomer
View Details
Argosy – Evolution Revolution
View Details
Freightliner Runs Smart With Country
View Details
A truck that loves Severe Duty - Freightliner Coronado SD
View Details
Daimler Trucks Australia Celebrates its Highest Achieving Commercial Vehicle Dealerships for Freightliner, Mercedes-Benz Trucks and Fuso
View Details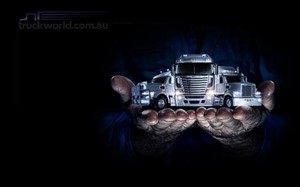 Freightliner Trucks enhances its contract maitanence program Service Plans
View Details
Freightliner celebrates 200th delivery to Jim Pearson Transport by Mavins Truck Centre
View Details
View More News
View all Related Ads