Freightliner Introduces Intelligent Fuel-Efficiency Package For Coronado & Argosy Trucks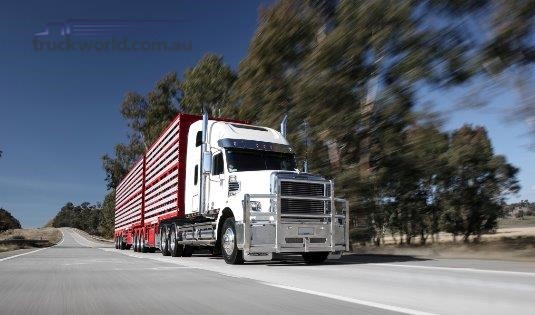 Daimler brand and commercial truck manufacturer Freightliner is making an intelligent fuel-efficiency package available for its Coronado and Argosy truck models equipped with Daimler's Detroit Diesel DD15 engine. Freightliner says tests it conducted with a Coronado B-double tautliner produced a 5% improvement in fuel economy and notes that customer results may vary depending on respective specifications, load, and route traveled.
Driving Down Costs
Freightliner is making the package available with Argosy and Coronado models that use an Eaton UltraShift AMT (automated manual transmission). The package includes the Neutral Coast function that's part of that transmission, as well as an optimised 3.73 rear-axle ratio and targeted fuel-efficiency software calibration. Freightliner says trucks operating at up to 68 tonnes are suitable for the upgrade.
"We are always looking for ways to drive down costs for our customers, so we have been working very hard with Eaton to bring these changes to the Australian market to further improve our Detroit offering," says Stephen Downes, director of Freightliner Australia Pacific.
Less Noise, Using Momentum
Freightliner Australia offers Coronado 114 and Coronado 122 models in various configurations and with a number of engine options. The Coronado 114, engineered specifically for the Australian market, offers the DD15 engine with ratings from 354 to 418 kilowatts, while the Coronado 122 is available with the DD15 engine from 373 to 418 kilowatts or a Cummins ISX/Signature engine from 362 to 448 kilowatts. The Argosy, which Freightliner Australia has announced it will replace in 2020 with the Freightliner Cascadia, is available with the DD15 engine from 373 to 418 kilowatts or a Cummins ISXE5 engine outputting 410 kilowatts power.
In addition to fuel savings, Freightliner says the new package will also reduce in-cab engine noise. The Neutral Coast function, meanwhile, allows the Eaton UltraShift AMT transmission to select Neutral for short durations when traversing modest gradients to use the truck's momentum to save fuel. The function can only activate if cruise control is selected. Elsewhere, the package's upgraded transmission ECU (engine control unit) can sense combination weight to shift gears or shift early. On steep grades, for example, the truck maintains momentum by shifting down two or three gears.
Related Articles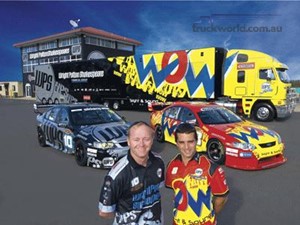 Australian Motorsport's Giant Newcomer
View Details
Argosy – Evolution Revolution
View Details
Freightliner Runs Smart With Country
View Details
A truck that loves Severe Duty - Freightliner Coronado SD
View Details
Daimler Trucks Australia Celebrates its Highest Achieving Commercial Vehicle Dealerships for Freightliner, Mercedes-Benz Trucks and Fuso
View Details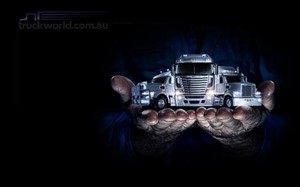 Freightliner Trucks enhances its contract maitanence program Service Plans
View Details
Freightliner celebrates 200th delivery to Jim Pearson Transport by Mavins Truck Centre
View Details
View More News
View all Related Ads