Freightliner launches Australian test and development program for new Cascadia
Freightliner launches Australian test and development program for new Cascadia
Freightliner launches Australian test and development program for new Cascadia. Freightliner has commenced a local testing and development program for the new Cascadia truck in Australia. The testing is part of a $100 million right-hand drive development program for Australia and New Zealand markets, with trucks expected to go on sale in early 2020. The Freightliner Cascadia has been the best-selling heavy duty truck in the United States since 2009 and the new generation model has continued this success. Freightliner Australia is carrying out an exhaustive multimillion dollar test program for the truck in local conditions to ensure that the best possible specification is selected and that it stands up to Australia's tough roads and conditions.
This will be in addition to testing that will be carried out by the research and development team at Daimler Trucks North America in the United States."We all know Australian trucks run harder, faster and in hotter conditions, so we are conducting a test and development program that is far more comprehensive than anything Freightliner has done in this country," says Freightliner Australia Director, Stephen Downes. "There is good reason the Cascadia is the best-selling truck in the United States, but we have to make sure we get it right for Australian conditions," he adds. Daimler Truck and Bus Australia President and CEO, Daniel Whitehead, says the large investment in the Cascadia right-hand-drive program demonstrates a strong commitment from Daimler Trucks North America. "This is a massive investment that demonstrates just how serious DTNA is about the Freightliner brand in Australia," he says.
"DTNA also understands that an extensive local testing and development program is critical for the success of the new Cascadia and has given us its full support." The first test trucks are left-hand drive and have been equipped with camera and monitor technology to enable them to safely operate on public roads and gather data before a number of right-hand drive models join the program.The new generation Freightliner Cascadia was subjected to several million kilometres of grueling testing before it was introduced in the United States last year. Freightliner continues testing the new model around the clock with a team of more than 50 drivers departing the Portland Oregon headquarters every day for the sole purpose of racking up kilometres for durability testing.
SOURCE: Daimler Truck and Bus Australia Pacific
Related Articles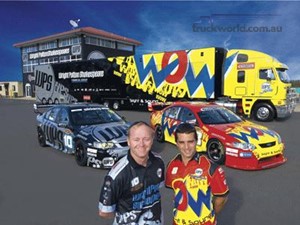 Australian Motorsport's Giant Newcomer
View Details
Argosy – Evolution Revolution
View Details
Freightliner Runs Smart With Country
View Details
A truck that loves Severe Duty - Freightliner Coronado SD
View Details
Daimler Trucks Australia Celebrates its Highest Achieving Commercial Vehicle Dealerships for Freightliner, Mercedes-Benz Trucks and Fuso
View Details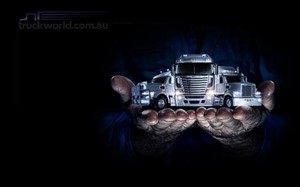 Freightliner Trucks enhances its contract maitanence program Service Plans
View Details
Freightliner celebrates 200th delivery to Jim Pearson Transport by Mavins Truck Centre
View Details
View More News
View all Related Ads