Geelong-Based McColl's Transport Adds Freightliner Cascadia 126 For Hauling Bulk Liquid & Chemicals
McColl's Transport, a bulk dairy, food, consumer product, and chemical hauling specialist based in Geelong, Victoria, recently added a Freightliner Cascadia 126 to its fleet. The truck is equipped with a 16-litre Detroit engine and 12-speed automated manual transmission, which are part of a powertrain that uses GPS information to shift gears more smoothly and improve efficiency.
The Cascadia also comes standard with standard safety features that Freightliner says are new to conventional trucks in Australia. Examples include automatic emergency braking, pedestrian detection, collision avoidance, and other systems that use radar sensors and cameras to survey the truck's surroundings.
A Cascadia In Company Colours
While there are some demonstrator Cascadias currently operating in Australia, McColl's model is one of the few sporting company colours, according to Freightliner. It will operate in a B-double configuration hauling milk out of the company's headquarters in Geelong. McColl's opted for the Cascadia for the safety features as well as the powertrain.
"McColl's has always been at the forefront when it comes to transport safety, so we are especially keen on the advanced safety features being introduced with the Cascadia," says McColl's MD Simon Thornton. "We are also very interested to see how the new Detroit engine and transmission perform in our operation."
Positive Feedback
The Freightliner Cascadia has options for a 16-lire Detroit DD16 engine that produces up to 600 horsepower (447 kilowatts) and 2,779 newton-metres of torque, like the one that powers McColl's tanker, or a 13-litre DD13 engine that produces up to 505 hp (377 kW) and 2,508 N-m of torque. It is available with BBC (bumper to back of cab) lengths of 116 or 126 inches as a day cab or with mid roof or raised roof sleepers ranging from 36 to 60 inches.
Freightliner and its parent company, Daimler, have tested the Cascadia extensively throughout Australia and New Zealand, and since launch, they've received quite a bit of positive feedback from customers. "We have been talking about Cascadia's fuel economy, the quality and the comfort of this truck for some time, so it's great to hear operators tell us how good it is," says Daniel Whitehead, president and CEO of Daimler Truck and Bus. "The feedback across a wide range of applications has been extremely positive as customers get a taste of this class-leading truck."
Related Articles
Argosy – Evolution Revolution
View Details
Freightliner Runs Smart With Country
View Details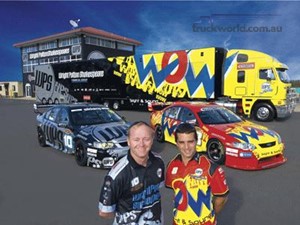 Australian Motorsport's Giant Newcomer
View Details
A truck that loves Severe Duty - Freightliner Coronado SD
View Details
Daimler Trucks Australia Celebrates its Highest Achieving Commercial Vehicle Dealerships for Freightliner, Mercedes-Benz Trucks and Fuso
View Details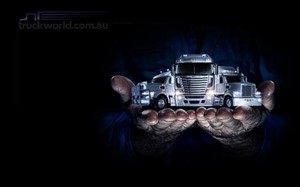 Freightliner Trucks enhances its contract maitanence program Service Plans
View Details
Freightliner celebrates 200th delivery to Jim Pearson Transport by Mavins Truck Centre
View Details
View More News
View all Related Ads