Australia Post To Trial Fuso eCanter All-Electric Truck In Sydney Central Business District
As a company who has cut carbon emissions by over 20% since 2010, the Australia Post is committed to making its operations as efficient and sustainable as possible. The parcel and freight carrier says it will be the first Australian company to trial Fuso's eCanter, an all-electric light truck that produces zero emissions and zero noise.
Part Of A Huge Operation
"We currently have over 2200 electric vehicles on the road around Australia—with an additional 1,000 on order—making us the nation's largest electric vehicle fleet operator," says Australia Post's General Manager, Transport and Aviation, James Dixon. "While these are primarily smaller last-mile delivery vehicles such as bikes and trikes used by posties, we've trialled electric vans in our operations before, too. We're excited to see how the eCanter performs in Australian conditions." The Australia Post plans to trial the truck in the Sydney CBD (Central Business District) to gauge the vehicle's suitability for the business during customer pickups and deliveries.
3rd Generation eCanter
The Australia Post is trialing the 3rd generation eCanter, which is powered by a 115-kilowatt, 390 newton-meter electric motor with six battery packs that can be charged to 80% capacity in less than one hour with a Type 2 charger. Its substantial electric power allows the eCanter to carry more than 3 tonnes of cargo at a range of 100 kilometers. The eCanter is also being tested out by companies in Tokyo, New York, and London.
Related Articles
Managing Noise in NSW
View Details
DaimlerChrysler Truck Group Again Posts Record Sales in 2006
View Details
New 2008 Mitsubishi Fuso Rosa Deluxe leads the way
View Details
To The Moon and Back with Fuso
View Details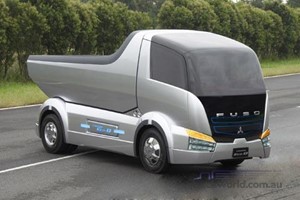 Fuso's hybrid Eco-D gives a strong hint to what the future holds.
View Details
The New Fuso Canter 4X4 Is Here!
View Details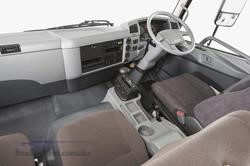 Introducing a new and improved Fuso Fighter
View Details
View More News
View all Related Ads