Daimler Truck & Bus Australia Pacific Will Launch The All-Electric Fuso eCanter In February
Fuso recently announced that the all-electric eCanter light-duty truck will officially come to Australia in February 2021. Already on the road in Europe, Japan, and the United States, the 4x2 Fuso eCanter is a quiet, zero-emission vehicle that "has been extensively tested in harsh environments" to ensure it can stand up to Australia's varied climate and terrain, according to Fuso parent company Daimler. It was unveiled in 2017 and was featured at the Brisbane Truck Show in 2019.
Safe, Reliable & Durable
Daniel Whitehead, president and CEO of Daimler Truck and Bus Australia Pacific, says companies operating light-duty trucks in Australia expressed how important it is to increase safety, which is why the company launched the Fuso Canter with advanced emergency braking in Australia in 2019. The eCanter, on the other hand, brings zero-emission operation to forefront, making it ideal for fleets looking to reduce emissions as well as improve safety.
Tried & True
"It's quite simple to take a truck, swap out an engine and replace it with third-party motor and batteries if you want an electric truck in a hurry, but the Australian market is more mature than that," Whitehead says. "These trucks are performing essential services around the clock in rain, hail, and shine, day in, day out, so it is critical customers have confidence that they continue to perform as promised."
Related Articles
DaimlerChrysler Truck Group Again Posts Record Sales in 2006
View Details
Managing Noise in NSW
View Details
New 2008 Mitsubishi Fuso Rosa Deluxe leads the way
View Details
To The Moon and Back with Fuso
View Details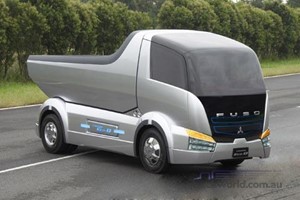 Fuso's hybrid Eco-D gives a strong hint to what the future holds.
View Details
The New Fuso Canter 4X4 Is Here!
View Details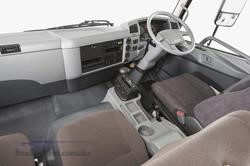 Introducing a new and improved Fuso Fighter
View Details
View More News
View all Related Ads