Free Best Basic service offer for Fuso Canter range
Free Best Basic service offer for Fuso Canter range
Fuso has introduced free Best Basic scheduled servicing for its popular Canter truck that covers 100,000km or three years (whichever comes first), for a limited time. Available until September 30, the Canter Best Basic scheduled service offer covers select parts, oil and labour per the vehicle service handbook. There are a range of exclusions and conditions, which can be viewed at www.fuso.com.au. Canter customers also have the opportunity to sign up for Fuso's Complete Service Plan at a reduced rate. The Best Basic offer comes in addition to Fuso's generous manufacturer vehicle warranty for all its trucks and the Rosa bus. The Canter manufacturer warranty covers five years or 200,000 kilometres, whichever comes first."Fuso understands that keeping running costs low is critical to our customers and our free Best Basic servicing offer drives these costs down even further," says Fuso Truck and Bus Director, Justin Whitford.
"Our customers clearly value the peace of mind provided by Fuso's extensive five year manufacturer's warranty and we know they will appreciate the Best Basic servicing offer," he says. The introduction of the Best Basic service offer comes after Fuso recently introduced an extensive Built Ready range that enables customers to start work straight away.The line-up includes eight different models that can be purchased with bodies already fitted, saving customers from potentially long wait times. Built Ready models available include Canter tippers, trays, fridge trucks and pantechs, as well as the larger Fighter tipper and tautliner.
SOURCE: Daimler Truck and Bus Australia Pacific Pty Ltd
Related Articles
Managing Noise in NSW
View Details
DaimlerChrysler Truck Group Again Posts Record Sales in 2006
View Details
New 2008 Mitsubishi Fuso Rosa Deluxe leads the way
View Details
To The Moon and Back with Fuso
View Details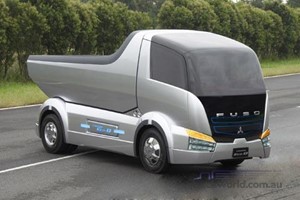 Fuso's hybrid Eco-D gives a strong hint to what the future holds.
View Details
The New Fuso Canter 4X4 Is Here!
View Details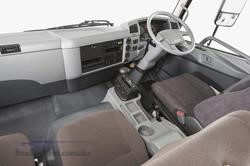 Introducing a new and improved Fuso Fighter
View Details
View More News
View all Related Ads