Fuso Heavy and Canter now part of local livestock haulers fleet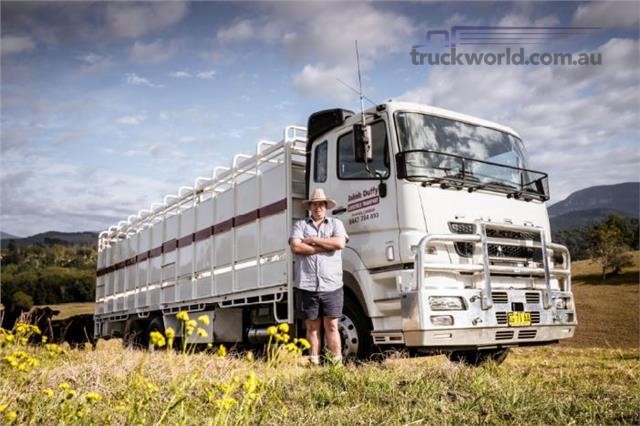 Whether it's a short or long haul, Jakeb Duffy now relies on Fuso trucks to transport livestock across Australia. He recently added a Fuso Heavy and Fuso Canter to his fleet, and by investing in two different models, Duffy is able to optimize his livestock transportation business. "The Canter is perfect for doing work locally and the Heavy is just right for the longer runs with more stock on board," Duffy explained in a news release. Duffy purchased the Fuso Heavy from local Fuso dealer Murwillumbah Truck Centre, which was recently named the 2017 Fuso Regional Dealer of the Year.
Heavy carries the herd
Duffy often uses the Fuso Heavy when working on larger yards and longer trips to places like Dalby, Lismore, and Brisbane. His new Heavy is a 360-horsepower model with a 12-litre, six-cylinder engine, and Duffy opted for the 13-speed Eaton manual transmission over the optional automatic transmission. On these longer trips, the Heavy can haul up to 18 large cows, according to Duffy and while most Fuso Heavy models are sold with an airbag suspension, Duffy configured his Heavy with a six-rod steel rear suspension.
Canter helps with maneuverability
Fuso's Canter helps Duffy to get around tight, small yards, thanks in part to his Canter 918's long wheelbase. Duffy's Canter is powered by a 129-kilowatt (175-horsepower), four-cylinder engine, which is linked to a five-speed manual transmission. The trailer can support up to 15 calves or seven full-grown cows, and Duffy often uses it to cart livestock in the Northern New South Wales region.
Truckworld.com.au has nice selection of used Fuso trucks for sale, including several Canter styles. Several Heavy models are currently available, as well, if you're in the market for a more powerful truck. There are also many trailers for sale to haul all types of equipment, materials, and livestock.
Related Articles
New 2008 Mitsubishi Fuso Rosa Deluxe leads the way
View Details
To The Moon and Back with Fuso
View Details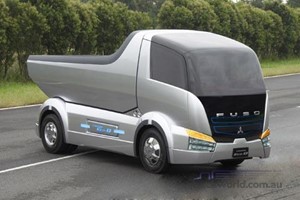 Fuso's hybrid Eco-D gives a strong hint to what the future holds.
View Details
The New Fuso Canter 4X4 Is Here!
View Details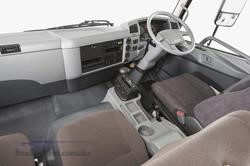 Introducing a new and improved Fuso Fighter
View Details
Not just a green dream. Recent tests prove Fuso's Canter Eco-Hybrid to be a real fuel saver in Australia!
View Details
Managing Noise in NSW
View Details
View More News
View all Related Ads