Fuso Now Offers Advanced Emergency Braking Systems Across Its Entire Range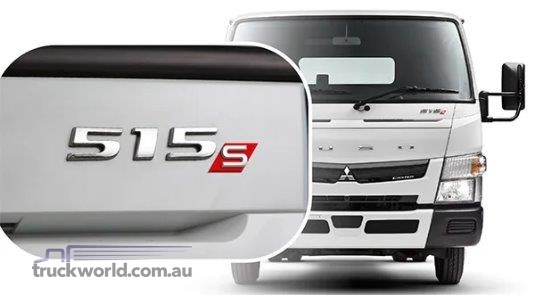 With the launch of the Euro 6 Fighter, Fuso now offers its advanced emergency braking system (AEBS) on all of its light-, medium-, and heavy-duty trucks as standard. The new truck also comes with lane departure warning and electronic stability control. Fuso will highlight the new Fighter, which is now available for purchase, at the Brisbane Truck Show, which will take place from 13 to 16 May at the Brisbane Convention and Exhibition Centre.
While Fuso added AEBS as a standard feature for the light-duty Canter and heavy-duty Shogun in 2019, this year marks the first time it's available across the entire Fuso range. The company also added AEBS to the light-duty Rosa bus in 2020. All trucks and buses with those features will sport a red S badge after the model name.
Safety Across Daimler Brands
Daimler Truck and Bus Australia Pacific emphasises safety across all of its brands, including not only Fuso, but also Freightliner, and Mercedes-Benz. In fact, AEBS made its debut on the Mercedes-Benz Actros in 2010. Then, in 2019, Daimler says the Freightliner Cascadia became the first conventional truck to feature AEBS and driver's side airbag.
"An Aggressive Position On Safety"
"Even with the latest arrivals in the conventional class, our Cascadia is still the only one with airbag protection, in addition to advanced safety features such as AEBS," says Daniel Whitehead, president and CEO of Daimler Truck and Bus Australia. "Mercedes-Benz continues its safety leadership role and now Fuso is first with AEBS technology across all weight segments. Daimler will continue to take an aggressive position on safety across all of our truck and bus brands, taking advantage of our massive global research and development resources to keep our customers safe."
Source: Fuso
Related Articles
Daimler Truck and Bus Australia Pacific Announces New Organisational Structure and Executive Appointments
View Details
Giant spider released in Tokyo
View Details
Fuso chosen by inspirational cattle farmer
View Details
Australia's Best Selling Medium Bus Now Even Better
View Details
Fuso Introduce Their Largest, Most Comprehensive Model Line-up Ever!
View Details
DaimlerChrysler Truck Group & Fiat Powertrain Technologies
View Details
Build your own TRUCK EMPIRE
View Details
View More News
View all Related Ads