Four Hino Australia Employees Take On New Roles To Improve Customer Service, Maintain Dealer Relationships
As part of what Hino Motor Sales Australia refers to as its "customer-focused business plan," the truck manufacturer has reassigned four employees to new roles, all of which officially went into effect on 1 August. First is Carley Aherns, who was previously Hino's marketing communications manager, taking on the new role of Manager, Marketing. On the dealer relationship side, Dean Simeon is now the organisation's National Dealer Manager, a brand-new position earned after Simeon spent nearly five years in field sales management.
More Efficient, Responsive Customer Service
Another major aspect of restructuring is Hino's desire to make vehicle service (and customer service in general) more efficient. To that end, the company put its Product Support division in charge of the Hino Customer Care Centre, which handles the Hino Advantage support program. Sergio Bonvini and Michael Foukkare will now serve as Product Support's Specialized Vehicle Manager and Technical Training Manager, respectively.
Related Articles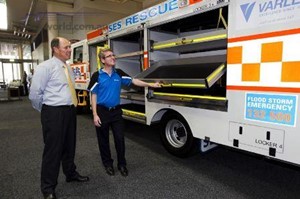 New thinking for Hino and AFAC
View Details
HINO launches new 500 series Proshift AMT models
View Details
SAFETY A PRIORITY FOR HINO
View Details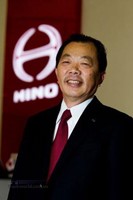 Hino appoints new executives at Australian headquarters
View Details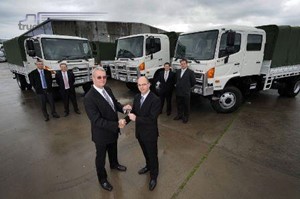 New Hinos bolster Australian Defence capability
View Details
Reliability breeds loyalty from pet food supplier
View Details
New Hino helps keep the show on the road
View Details
View More News
View all Related Ads