Hino Achieves Record Sales Of 752 New Trucks In June 2020, Largest Tally Since March 2006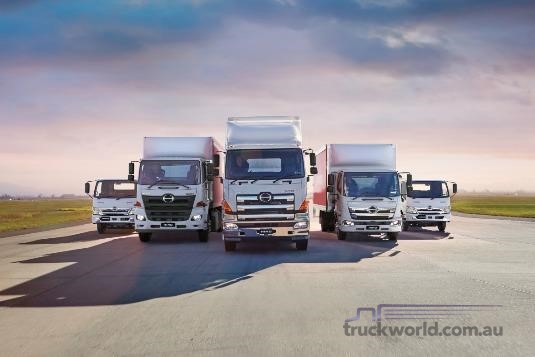 Hino sold 752 new trucks in Australia in June, a record that improves upon the previous top figure of 690 sales back in March 2006 by 11%. The company attributes the success to introducing "a raft of new products over the past two years" as well as to the upcoming launch of the 300 Series. Despite pushing through challenges related to COVID-19 that saw Australian truck sales as a whole plunge 17% through the first half of the year, Hino has been able to sell 2,568 units in that same time frame, a drop of only 5%.
Market Share Also On The Rise
Hino Australia achieved a share of 20% of the Australian truck market in June, and its total for the first six months of 2020 sits at 19.1, which represents year-over-year growth of 2%. The manufacturer is also leading the medium-duty truck market in Victoria with the Hino 500 Series, which added an upgraded Wide Cab and Standard Cab in 2017 and 2019, respectively.
"The Products & Brand To Succeed"
"To lead Victoria in medium-duty sales and improve overall market share is quite an achievement and comes on the back of a concerted effort by Hino and its dealers across the board," says Bill Gillespie, general manager for brand and franchise development at Hino Australia. "Obviously, the market is still uncertain right now, with almost daily occurrences likely to impact sales, but we remain confident that Hino has the products and the brand to succeed, even in very tough conditions."
Related Articles
Hino strengthens NSW Fire Fighting ranks
View Details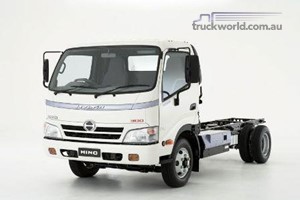 Hino to launch automatic transmission Hybrid
View Details
New HINO TAMWORTH branch gears up for AGQUIP
View Details
Hino launches heavy duty truck with AMT
View Details
Hire company says Hino is a smart tip
View Details
Hino ready for DAKAR 2010
View Details
TNT increases Hybrid Truck Fleet
View Details
View More News
View all Related Ads