Hino Announces National Skills Contest Winners For 2018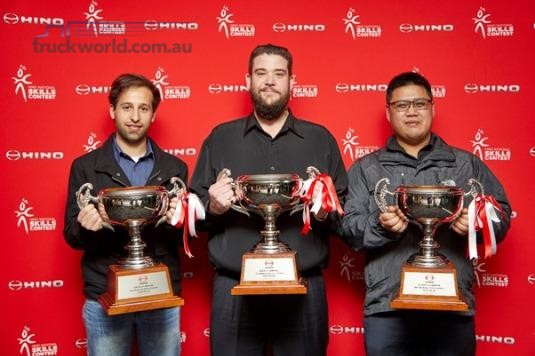 Tokyo-based truck manufacturer Hino recently held its 2018 Hino National Skills Contest. This year, 18 sales, parts, and service staff members from Hino's national dealer network demonstrated their expertise through a series of challenges designed to separate the best from the rest.
Put To The Test
The Hino National Skills Contest puts its contestants through five months of grueling exercises, including role-playing a variety of scenarios and analyzing and performing diagnostics in a range of hypothetical situations. The parts experts were tasked with separating the genuine from the non-genuine parts and sales agents has the extent of their product knowledge probed.
Why does Hino dedicate so much time and energy to the endeavor? According to Hino Australia Chairman and CEO Steve Lotter, "At Hino, our skilled dealer network is a key to providing exceptional customer service for our customers, and in building the trust the market has in our brand." He goes on to say that the competition's ripple effect pays dividends for everyone in the company.
The Cream Of The Crop
WA Hino was home to two of the top finalists, including Thanh Nguyen in the Service category and Stan Voltemar in the Parts portion of the contest. Joel Ferrante, from Prestige Hino, won top honors in the Sales category. The three skilled team members have been awarded an all-expenses-paid trip to Japan to attend the Hino Japan Skills Contest.
There was another event sponsored by the Australian branch of Hino. The Australian Vs New Zealand Service Challenge pitted Heidi Inkster against former Hino Australia champ Asa Pearson in a series of repair and diagnostic challenges. The series, held at Hino Australia's Sydney headquarters, ended in a tie.
If you're looking for a Hino truck, you'll find many options for sale on TruckWorld.com.au.
Related Articles
Hino breaks new ground in Warrnambool
View Details
Hino gets ready for Dakar rally
View Details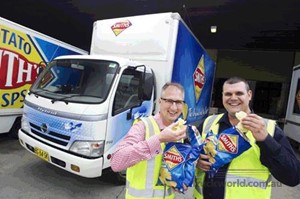 Smiths further expands Hino hybrid fleet
View Details
New HINO TAMWORTH branch gears up for AGQUIP
View Details
Hino launches heavy duty truck with AMT
View Details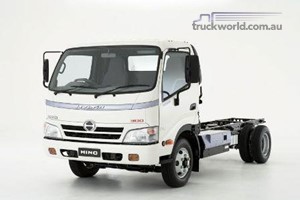 Hino to launch automatic transmission Hybrid
View Details
Special cars get special transport
View Details
View More News
View all Related Ads