Hino Australia Crowns Three Winners In The Tenth Annual Hino National Skills Contest
Hino Australia recently held its annual Hino National Skills contest at the company's Sydney headquarters on 21 November. In the tenth iteration of the event, 18 finalists, all of whom won in the qualifying rounds that took place over the previous four months, worked through a series of "real-world role play scenarios," which the company says were "predominantly based on the all-new Hino 500 Series Standard Cab." In the end, Hino crowned three winners, one each in the Sales, Service, and Parts categories. All three of the top performers received trophies and all-expenses-paid trips to Japan.
The Winners
Kara Green of Adtrans Hino won the Parts category, Shane Curtain of Sci-Fleet Hino won the Sales category, and Mohammed Sharuk of Prestige Hino won the service category. For an added challenge, Curtain was quizzed on product knowledge and Green had to distinguish Hino genuine parts form non-genuine ones. In a separate New Zealand vs. Australia head-to-head contest, Nathan Douglas of Truckstops Wellington, New Zealand, beat out Martyn Alexander of Newcastle Hino by "completing a series of repair and diagnostic tasks over 30 minutes," Hino explains.
Skilled Staff Is Essential To Success
"Hino Australia's National Skills Contest is reflective of our investment in developing and training staff, while challenging them to continually improve and keep up-to-date with the latest technology," says Mr. Steve Lotter, chairman and CEO of Hino Australia. "Having a skilled dealer network is essential for the continued success of Hino Australia and allows us to showcase the proficiency of our staff in providing world-class service and knowledge to our customers."
Related Articles
New HINO dealership for LISMORE
View Details
Complete portables stays ahead with HINO
View Details
Hino more than ready for Euro 5 ERA
View Details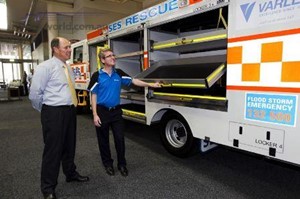 New thinking for Hino and AFAC
View Details
HINO launches new 500 series Proshift AMT models
View Details
SAFETY A PRIORITY FOR HINO
View Details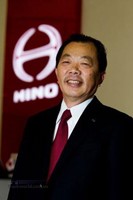 Hino appoints new executives at Australian headquarters
View Details
View More News
View all Related Ads