Hino Australia Shines Spotlight On Women In The Transport Industry For International Women's Day
Ahead of International Women's Day on March 8th, Hino Australia is taking some time to highlight a handful of women who have had a profound effect on the company at various levels. One such woman is Jade Morrison, who has worked for dealer Sci-Fleet Hino for 10 years and is now the service manager of its location in Nerang, Queensland. Another is Rachel Howley, who has been with Heath Hino for more than 13 years and is currently the sales manager of its dealership in Darwin, Northern Territory. A third is Sara Clark, who has been with the company for 11 years and recently became the manager of Hino Bus's vehicle supply chain and logistics department.
"It has long been noted that the trucking industry is facing a critical shortage of skilled personnel, so it is encouraging that more and more females are joining the work force," says Steve Lotter, chairman and CEO of Hino Motor Sales Australia. "We have seen through our network that the barriers to joining our team, physical or otherwise, have been breaking down, with our business all the better for this shift to a more diverse workplace. We celebrate and encourage this growth, as it makes us a stronger company now and into the future."
Award-Winning Parts Interpreter
Kara Green is a Parts Interpreter at Adtrans Hino's location in Smeaton Grange, New South Wales. She has worked there for more than four years and recently won the Parts category in the 2019 Hino National Skills Contest. "I'd like to think I did it for all the women out there who feel like they come second in this male-dominated industry," said Green after her big win. "There was a bit of pressure to do one better as I placed second the year before, so to actually do it and win was an amazing moment and one I will never forget."
A Major Milestone
Nicole Ardiles started working as a sales consultant at Prestige Hino Dandenong South, Victoria, without any experience in the trucking industry or sales, in general, but was able to find success quickly to the tune of 100 trucks sold in 2019. "Not only would I encourage women to consider this industry, but I would encourage this industry to endorse women, as I believe it would suit a woman's touch," says Ardiles. "Just like any industry, there are challenges that come with it, but once you can understand your place and the impact you can have, the benefits are ongoing."
Related Articles
Hino celebrates 40 years in Australia.
View Details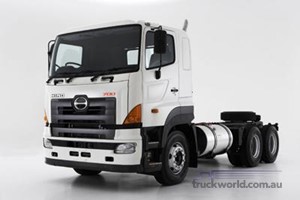 NEW HINO 4150 SIX ROD HITS THE ROAD
View Details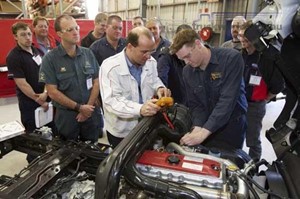 HINO launches new training course
View Details
HINO HYBRID NAMED TRUCK OF THE SHOW
View Details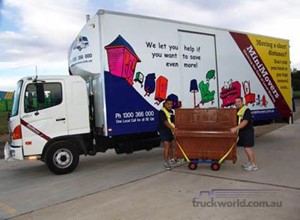 Hino 'Truck of choice' for MiniMovers
View Details
HINO HYBRID for Darwin City Council
View Details
HINO HYBRID AT NATIONAL ROAD TRANSPORT HALL OF FAME
View Details
View More News
View all Related Ads