Hino Giving Away 300 Series BTG Tipper To Celebrate Expanded BTG Range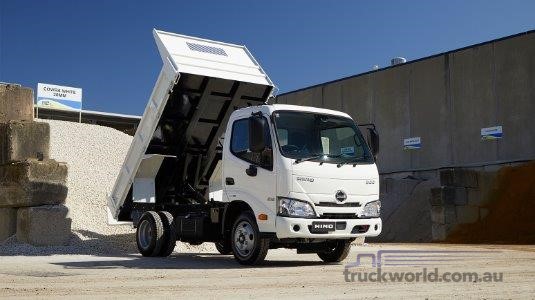 Hino's new 300 Series BTG (Built To Go) range features an automatic transmission and car-like features to provide a versatile, light-duty working truck for car- and truck-licensed buyers. Hino Australia is giving away one of the new 300 Series BTG Tippers—a 616 Standard Cab Tipper truck valued at over $56,000 (including GST)—in partnership with Triple M Rush Hour. You can register here for the giveaway at Triple M's website.
Built To Go
"The 300 Series is a significant new product for Hino Australia, particularly so the expanded BTG range, and we are pleased to be providing one as a prize for this competition, especially as we know it has been a tough time for many tradespeople and small businesses," says Hino Australia Manager of Marketing Carley Aherns. "Our Hino BTG range is a popular choice for customers wanting a high-quality, convenient drive-away solution and now features the same class-leading levels of safety and in cab technology found in all 300 Series models."
Hino SmartSafe
The light-duty 300 Series BTG features a suite of standard safety systems powered by Hino SmartSafe. Just a few of the amenities include Pre-Collision System (PCS) with Autonomous Emergency Braking (AEB), Pedestrian Detection (PD), Lane Departure Warning System (LDWS), Vehicle Stability Control (VSC), and a reverse camera. The safety, driver-assist technology, and on-road performance tools help make the 300 Series an ideal option for customer considering an upgrade from a ute to a light-duty truck.
Related Articles
Hino backs international star for Rally SA
View Details
Taylor hits the ground running in scouts rally SA
View Details
Hino 3.9% Finance offer returns
View Details
Hino puts new spark into 2013 Tokyo Motor Show
View Details
Digital Radio Hits Fever Pitch with Hino
View Details
Record Sales for Hino as Toyota Group Surges Ahead
View Details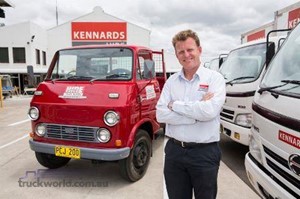 Hinos strong genes lend themselves to museum display
View Details
View More News
View all Related Ads