Hino Launches New Recruitment Program To Tackle Mechanic Shortage In Australia
Hino recently launched a new recruitment program focused on bringing skilled Filipino workers to Australia and training them to become heavy-vehicle mechanics. The company hopes the program will help ease the shortage of skilled mechanics across the country. Several dealerships are taking part in the program, including Adtrans Hino, CMI Hino Melbourne and Adelaide, Prestige Hino, Sci Fleet Brisbane, Wagga Trucks, and WA Hino.
The Elite 18
Later in October, a group of Hino employees will team up with recruiters based in the Philippines and interview candidates in person to determine their level of English comprehension, ability to identify components, and more. The goal is to find 18 candidates who will train at Hino's headquarters in Sydney starting in April 2020.
Thorough Training
"Our focus in the program will be on the quality of the people themselves, then through thorough training equipping them with all the skills and knowledge necessary to ensure Hino Australia's exacting standards are delivered in service at all times," says Hino Motor Sales Australia General Manager—Product Support Greg Bleasel. "We consider our training to be industry-leading, starting with a comprehensive induction program and ongoing training courses, mentored by highly-skilled trainers and industry professionals. Learning is ongoing to support the latest in technology and equipment and there is also the opportunity to test skills and knowledge at our annual Skills Contest."
Related Articles
New Hino helps keep the show on the road
View Details
Total cost of ownership wins contract for Hino trucks
View Details
Reliability breeds loyalty from pet food supplier
View Details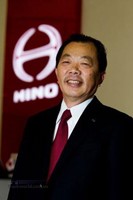 Hino appoints new executives at Australian headquarters
View Details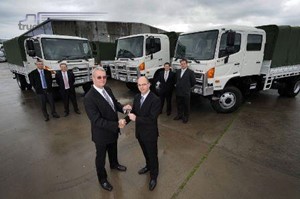 New Hinos bolster Australian Defence capability
View Details
HINO launches new 500 series Proshift AMT models
View Details
SAFETY A PRIORITY FOR HINO
View Details
View More News
View all Related Ads