Hino To Show Off Its Latest Rugged 300 Series 4x4 Crew Cabs At AFAC18
Hino built and tested its newest 300 Series 4x4 trucks to thrive under continually harsh operating conditions, and the manufacturer is currently featuring the latest models as ideal workhorses for the Australian market. To that end, Hino Australia will be showcasing a pair of new 300 Series 4x4s at the 2018 Australasian Fire and Emergency Service Authorities Council's AFAC18 event at the Perth Convention and Exhibition Centre on 5-8 September. AFAC stands ready at all times to manage bushfires and other disasters, so the AFAC18 event is an optimal venue for Hino's newest trucks.
Built & Tested For Australia
Hino Australia's 300 Series 4x4s have 4-litre diesel engines and 6-speed manual overdrive transmissions, producing 165 horsepower and 464 newton-metres of torque. The trucks are available in single cab and crew cab configurations. Prototypes of these trucks were put to the test in real-world conditions for three years, according to Hino, with one truck putting more than 40,000 kilometres on its odometer, mainly (over 90% of the time) on dirt roads, and another truck put to use for drilling operations and severe off-road use throughout half of the country.
To provide these trucks with true automatic transmission, Hino collaborated with Allison Transmissions and Penske Power Systems. "There are customer applications that require a true automatic transmission option," says Daniel Petrovski, manager of product strategy for Hino Australia, "which led us to engineer a local solution which could easily be installed into the Hino Series 4x4." According to Hino, if you're used to driving an automatic car, you "will feel at home in the Hino Series 4x4 automatic."
Standard features on these 7,500-kilogram gross vehicle mass (GVM) trucks include Vehicle Stability Control, driver- and passenger-side SRS airbags, and reverse cameras. These and other features help make the 300 Series 4x4 "the safest Japanese-built truck in its class," according to Hino.
300 Series 4x4s On Display
One of the models Hino Australia will feature at their AFAC18 exhibit is a crew cab 300 Series 4x4 with a mine rescue and fire body, perfect for the AFAC crowd. The other is a crew cab model with the Allison automatic transmission. Together, the models will provide attendees with a sense of the 300 4x4s' range, and will give drivers a chance to climb inside and experience the interiors first-hand.
Related Articles
Hino breaks new ground in Warrnambool
View Details
Hino gets ready for Dakar rally
View Details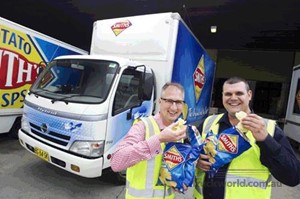 Smiths further expands Hino hybrid fleet
View Details
New HINO TAMWORTH branch gears up for AGQUIP
View Details
Hino launches heavy duty truck with AMT
View Details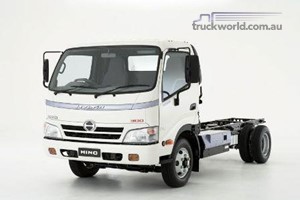 Hino to launch automatic transmission Hybrid
View Details
Special cars get special transport
View Details
View More News
View all Related Ads