Hyundai and Audi team up to improve fuel cell technology
Hyundai and Audi team up to improve fuel cell technology
Seoul-based automobile and construction equipment manufacturer Hyundai Motor Group and AUDI AG, a Volkswagen subsidiary, have entered into a patent cross-licensing agreement to jointly produce fuel cell electric vehicle (FCEV) components and technologies.
All eyes on the future
As the world's fifth largest automaker, Hyundai and its subsidiaries, including Kia Motors, stand to benefit substantially from the deal. As a luxury vehicle manufacturer, Audi and its parent company also stand to gain a significant advantage over rivals as they attempt to bring new electric vehicles to market in the coming years. In addition to combining their respective R&D capabilities, the two companies also plan to share access to fuel cell components going forward.
First in fuel cells
Hyundai was the first car company to mass-produce fuel cell vehicles, an undertaking it began in 2013. Examples of Hyundai's current offerings include the ix35 Fuel Cell and Nexo dedicated fuel cell SUV, which it debuted at the 2018 Consumer Electronics Show. Hyundai also brings it FCEV parts supply chain to the table; Audi can take advantage of this to kick-start its own fuel cell vehicle offerings. Together, the two companies hope to achieve more than just improved fuel cell-based vehicles in their respective showrooms. They're also seeking to help establish industry standards in fuel cell technology, which may ultimately accelerate the industry-wide adoption of the technology.
A few of the benefits that fuel cells offer include longer driving ranges, shorter refueling times, and significant weight advantages relative to electric vehicles outfitted with large and cumbersome batteries. Larger vehicles—for instance, those used in the transport industry—have significantly more to gain from efficient modern fuel cells. With this partnership, the companies also hope to explore the regenerative production of hydrogen and spur the development of fuel cell refueling methods, maintenance options, and repair infrastructure.
Related Articles
Hyundai premiers at the 2011 Brisbane Truck Show
View Details
Hyundai Reveals New Autonomous Electric Vehicle Charging Concept
View Details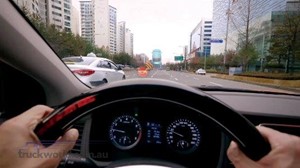 Hyundai Motor Group Unveils AI-Based Driver-Assist Technology For Hearing-Impaired Drivers
View Details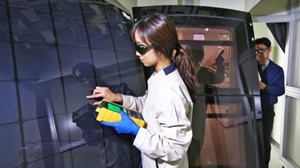 Hyundai Motor Group Announces Solar Charging System For Hybrid, Battery & ICE Vehicles For 2019 Availability
View Details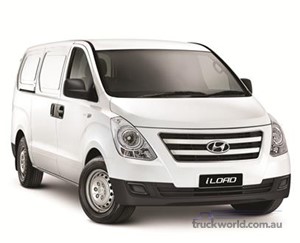 New looks high-tech features for Hyundai iMax and iLoad Series II
View Details
Hyundai named a top brand in J.D. Power's 2018 U.S. Initial Quality Study
View Details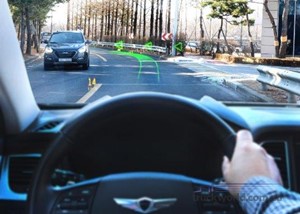 Hyundai Reveals New Augmented Reality Navigation System At CES 2019
View Details
View More News
View all Related Ads