Hyundai Motor Company Begins Delivering XCIENT Hydrogen Fuel Cell-Powered Trucks To Switzerland
Hyundai Motor Company recently sent the first 10 XCIENT Fuel Cell trucks from a 50-truck order to Switzerland. Hyundai says the XCIENT is "the world's first mass-produced fuel cell heavy-duty truck"; the company plans to make them available to customers in September and to sell 1,600 of the hydrogen-powered vehicles by 2025.
"XCIENT Fuel Cell is a present-day reality, not as a mere future drawing board project. By putting this groundbreaking vehicle on the road now, Hyundai marks a significant milestone in the history of commercial vehicles and the development of hydrogen society," says In Cheol Lee, executive vice president and head of the commercial vehicle division at Hyundai Motor Company. "Building a comprehensive hydrogen ecosystem, where critical transportation needs are met by vehicles like XCIENT Fuel Cell, will lead to a paradigm shift that removes automobile emissions from the environmental equation."
The XCIENT Fuel Cell Up Close
The XCIENT Fuel Cell is a 4x2 day cab truck with a length of 9,745 millimetres and a wheelbase of 5,130 mm. It has a maximum gross combination weight of 36,000 kilograms and a gross vehicle weight rating of 19,000 kg. The expected range of the XCIENT is roughly 400 kilometres, but Hyundai notes that it is working on a tractor unit that can cover as much as 1,000 km. It has a top speed of 85 km/h and is powered by a 190-kW fuel cell stack. Hyundai says it takes around eight to 20 minutes to refuel the truck. Other features include a 32.09-kg hydrogen tank and an Allison ATM S4500 transmission, as well as Hyundai's front collision avoidance assist feature, smart cruise control, electronic braking, and lane departure warning system.
Hyundai's Big Hydrogen Goals
Hyundai Hydrogen Mobility is a joint venture between Hyundai Motor Company and H2 Energy, a hydrogen specialist based in Switzerland. This business unit leases "trucks to commercial truck operators on a pay-per-use basis" with "no initial investment for the commercial fleet customers," Hyundai explains. Because Switzerland's LSVA commercial vehicle road tax doesn't apply to zero-emission trucks, it makes operating fuel trucks close to equal in cost with diesel alternatives.
All told, Hyundai Motor Company wants to sell 670,000 vehicles per year, 110,000 of which the company says will be fuel cell electric vehicles by 2025. The company also wants to be able to produce 700,000 fuel cell systems per year by 2030, units that will power not only trucks and other vehicles, but also drones, generators, rail cars, and more.
Related Articles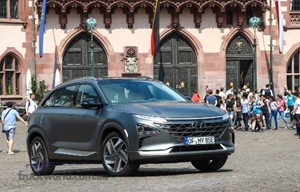 Hyundai and Audi team up to improve fuel cell technology
View Details
Hyundai Reveals New Autonomous Electric Vehicle Charging Concept
View Details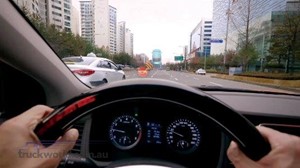 Hyundai Motor Group Unveils AI-Based Driver-Assist Technology For Hearing-Impaired Drivers
View Details
Hyundai premiers at the 2011 Brisbane Truck Show
View Details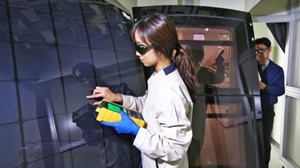 Hyundai Motor Group Announces Solar Charging System For Hybrid, Battery & ICE Vehicles For 2019 Availability
View Details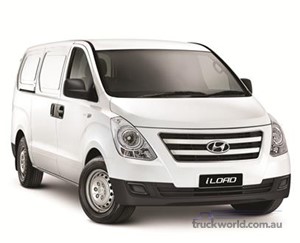 New looks high-tech features for Hyundai iMax and iLoad Series II
View Details
Hyundai named a top brand in J.D. Power's 2018 U.S. Initial Quality Study
View Details
View More News
View all Related Ads