Hyundai Motor Group Announces Solar Charging System For Hybrid, Battery & ICE Vehicles For 2019 Availability
In late October, Hyundai Motor Group introduced new solar charging technology that it's working on in the form of three solar charging systems that will be available in Hyundai Motor and Kia Motors vehicles after 2019. Hyundai says it will integrate electricity-producing solar panels into vehicles' roofs (and, in some cases, bonnets) with the goal of providing more electrical power to ICE (internal combustion engine), hybrid, and battery-electric vehicles, thus enhancing fuel efficiency and driving range.
The Generations
Hyundai plans to develop three solar-roof charging system types, including a first-generation silicon solar roof system, a second-generation semi-transparent solar roof system, and a third-generation solar lid integrated into both the vehicle's roof and bonnet. The first-gen system, which Hyundai will apply to hybrid models, will entail mass-produced panels mounted to "an ordinary roof." Hyundai says the system can charge 30 to 60 percent of a battery per day, depending on conditions.
The second-gen system will target vehicles with internal combustion engines and, according to Hyundai, represents the first such application of the technology globally. Unlike the first-gen system, this one will provide "transmissive panel options" to meet some consumers' desire for a "sense of openness." Applied to a panoramic roof, the semi-transparent solar panels will charge an electric vehicle's battery or an additional battery mounted on an ICE vehicle. Hyundai says the system will help ICE vehicles stick to global environmental laws regulating CO2 emissions, thus leading to increased vehicle exports.
Consumer vs. Prosumer
Hyundai is now conducting a pilot study for its third-gen system, a lightweight solid-lid system it will apply to eco-friendly models via a structure that mounts solar panels on the roof and bonnet. Hyundai says its charging system entails a solar panel, controller, and battery. Electricity the controller transforms to a standard voltage is stored in the battery or used to decrease usage of a vehicle's AC (alternating current) generator. "In the future, various types of electricity-generating technologies, including the solar-charging system, will be connected to vehicles," says Jeong-Gil Park, Hyundai Motor Group executive vice president of Engineering Design Division. "The paradigm of the vehicle owner will shift from that of a consumer to an energy prosumer."
Related Articles
Hyundai premiers at the 2011 Brisbane Truck Show
View Details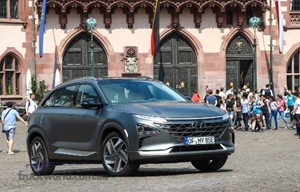 Hyundai and Audi team up to improve fuel cell technology
View Details
Hyundai Reveals New Autonomous Electric Vehicle Charging Concept
View Details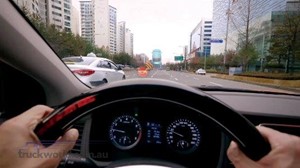 Hyundai Motor Group Unveils AI-Based Driver-Assist Technology For Hearing-Impaired Drivers
View Details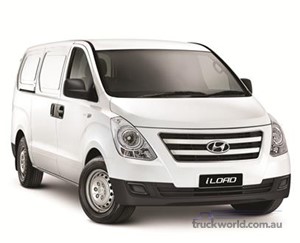 New looks high-tech features for Hyundai iMax and iLoad Series II
View Details
Hyundai named a top brand in J.D. Power's 2018 U.S. Initial Quality Study
View Details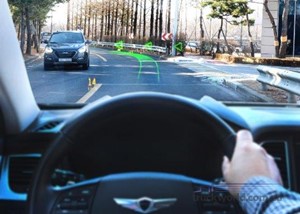 Hyundai Reveals New Augmented Reality Navigation System At CES 2019
View Details
View More News
View all Related Ads