Hyundai Reveals New Augmented Reality Navigation System At CES 2019
Hyundai Motor Group and WayRay AG recently revealed their Holographic Augmented Reality Navigation System at the Consumer Electronic Show 2019 in Las Vegas, Nevada. The system, which uses a Genesis G80 sedan as a demonstration vehicle, displays information through the windshield rather than on a separate screen or headset, which "allows drivers to navigate safely while looking ahead undistracted," Hyundai says. The image, which measures 1,310 by 3,152 millimetres and appears to be 15 metres in front of the driver's eyes, also adjusts automatically based on the viewing angle of the driver.
"This demo car is the first step of the proof of concept, but is an important step towards technology driven innovation," says Yunseong Hwang, director of the Open Innovation Business Group at Hyundai. "Future mobility windshields will be more than just a piece of glass. AR holographic powered glass will serve as a platform to provide new services and open up new in-vehicle experiences."
Other Important Features
In addition to navigation, the WayRay system also offers several driver assistance solutions, including forward collision warning and lane departure warning. As the companies continue to innovate, they plan to add more capabilities, including Highway Driving Assist (HDA) and a rear side warning system, as well as the ability to "display people, objects, buses, bicycle lanes, and crosswalks," according to Hyundai. There are also plans to introduce Vehicle to Everything (V2X) technologies, which will provide even more information, including traffic conditions, weather, and more.
"As the automotive market is undergoing a profound AR technology-driven transformation, major automakers are quickly adopting AR solutions to find another competitive edge," says Vitaly Ponomarev, CEO of Switzerland-based WayRay. "I believe the strong partnership with Hyundai will help us scale up our deep-tech innovation to build customer-centric solutions at a meaningful scale and make driving more comfortable and safe for everyone."
Related Articles
Hyundai premiers at the 2011 Brisbane Truck Show
View Details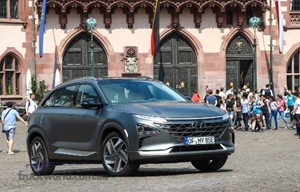 Hyundai and Audi team up to improve fuel cell technology
View Details
Hyundai Reveals New Autonomous Electric Vehicle Charging Concept
View Details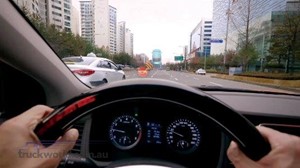 Hyundai Motor Group Unveils AI-Based Driver-Assist Technology For Hearing-Impaired Drivers
View Details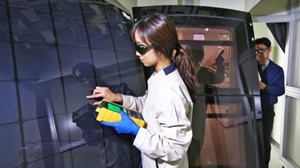 Hyundai Motor Group Announces Solar Charging System For Hybrid, Battery & ICE Vehicles For 2019 Availability
View Details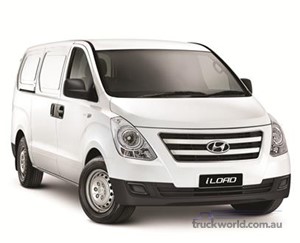 New looks high-tech features for Hyundai iMax and iLoad Series II
View Details
Hyundai named a top brand in J.D. Power's 2018 U.S. Initial Quality Study
View Details
View More News
View all Related Ads