Hyundai Reveals New Autonomous Electric Vehicle Charging Concept
Hyundai recently released a new video that highlights a wireless charging system for electric vehicles as well as an Automated Valet Parking System (AVPS) it is developing alongside Kia. Both technologies take advantage of communication between the driver, the vehicle, the parking facility or building, and the charging system to automate the process.
Hyundai says "the system will offer a convenience to drivers who are faced with an overcrowding of both parking and charging locations as electric vehicle numbers grow steadily." The technology is particularly beneficial because it charges and relocates electric vehicles in an orderly manner to ensure all vehicles have ample time to charge.
Step By Step
The process starts when the system alerts the driver that the vehicle is in need of charging. The driver then uses a smartphone application to command the vehicle to drive to the nearest open charging station in the building, which will refill the battery wirelessly using magnetic induction. Once fully charged, the AVPS kicks in and autonomously drives the vehicle to find an open parking space or to a specific location designated by the driver.
Looking Toward The Future
Hyundai announced a partnership with Aurora back in January 2018 to develop Level 4 autonomous vehicles for use in smart cities in 2021, but the company's plans for these technologies stretch much further into the future. The company wants to officially launch a Level 4 vehicle sometime around 2025 and then follow that up by launching fully autonomous vehicles by 2030.
Related Articles
Hyundai premiers at the 2011 Brisbane Truck Show
View Details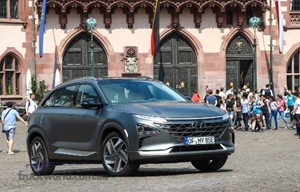 Hyundai and Audi team up to improve fuel cell technology
View Details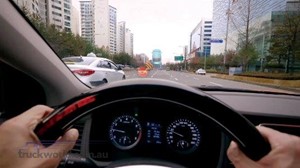 Hyundai Motor Group Unveils AI-Based Driver-Assist Technology For Hearing-Impaired Drivers
View Details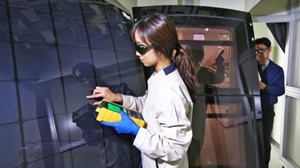 Hyundai Motor Group Announces Solar Charging System For Hybrid, Battery & ICE Vehicles For 2019 Availability
View Details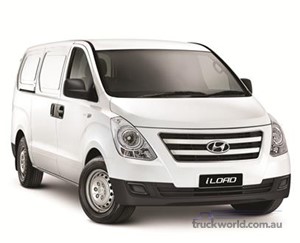 New looks high-tech features for Hyundai iMax and iLoad Series II
View Details
Hyundai named a top brand in J.D. Power's 2018 U.S. Initial Quality Study
View Details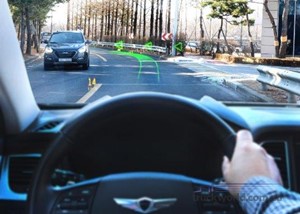 Hyundai Reveals New Augmented Reality Navigation System At CES 2019
View Details
View More News
View all Related Ads