Hyundai Upgrades Its XCIENT Fuel Cell Truck's Design & Performance For 2021
Hyundai's XCIENT Fuel Cell heavy truck has received a new front grille design and performance updates for the 2021 model year. The hydrogen-powered, zero-emissions, 36-tonne (40-U.S.-ton) XCIENT 4x2 rigid cargo truck will also be joined by a new 40-t (44-U.S.-t) 6x2 specification when Hyundai begins production in August.
"Hyundai Motor is leveraging more than 20 years of experience in fuel cell technology to further its vision of an eco-friendly hydrogen society," says Hyundai's Commercial Vehicle Division CEO and President, Jaehoon (Jay) Chang. "With the 2021 XCIENT Fuel Cell, Hyundai will contribute to the widespread adoption of commercial vehicles powered by hydrogen."
A Zero-Emissions Alternative
Billed as the world's first mass-produced heavy-duty truck powered by a fuel cell, the XCIENT day cab cargo truck has a maximum driving range of approximately 400 kilometres (250 miles) and a top speed of 85 km/h (53 mph). The XCIENT can pull a load comparable to a diesel truck, according to Hyundai. It takes 8 to 20 minutes to refuel the tank with hydrogen, depending on the ambient temperature.
For 2021, the XCIENT Fuel Cell has better fuel efficiency and a more durable 180-kilowatt (241-horsepower) hydrogen fuel cell system with two 90-kW (121-HP) fuel cell stacks. It can hold up to 31 kilograms (68 pounds) of fuel in its seven 350-bar (5,076-pounds per square inch) hydrogen tanks.
Hyundai equipped the XCIENT Fuel Cell with a 350-kW (470-HP) e-motor with maximum torque of 2,237 Newton-metres (1,650 pound-force feet). Three batteries provide a 72-kilowatt-hour additional source of power. An Allison ATM six-speed transmission translates the truck's energy into motion. The XCIENT relies on disc brakes and air springs front and rear.
For safety, Hyundai outfitted the XCIENT Fuel Cell with technologies such as Front Collision-avoidance Assist (FCA), Smart Cruise Control (SCC), Electronic Braking System (EBS) + Vehicle Dynamic Control (VDC), as well as Lane Departure Warning (LDW) and a driver-side airbag. Motor Assist Hydraulic Steering (MAHS) is optional.
Rollout Plans
Hyundai shipped 46 XCIENT Fuel Cell trucks to Switzerland in 2020. The manufacturer estimates that the zero-emissions trucks reduced carbon emissions by an estimated 585 t (645 U.S. t) compared with diesel models over 750,000 km (466,000 mi) as of May 2021.
"The customers are very pleased with the quality and driving comfort of the truck," says Hyundai Hydrogen Mobility CEO Mark Freymueller. Hyundai says it plans to ship additional 140 XCIENT Fuel Cells to Switzerland this year, with a goal of 1,600 units in the European market by 2025.
"There is a lot of interest for the truck outside Switzerland as well," Freymueller says. "We are very confident that we will see XCIENT Fuel Cell trucks on the road in other European countries next year."
Hyundai also intends to introduce the XCIENT Fuel Cell to North America this year. Corporate and government customers in China have also expressed interest in hydrogen-powered heavy trucks. Hyundai has partnered with various companies to build a hydrogen infrastructure including gas production, recharging stations, service, and maintenance in its target markets.
Source: Hyundai
Related Articles
Hyundai Motor Company Begins Delivering XCIENT Hydrogen Fuel Cell-Powered Trucks To Switzerland
View Details
A Closer Look At The Hyundai Pavise
View Details
Fleet Of Hyundai XCIENT Fuel Cell Trucks Surpass 1 Million-Kilometre Benchmark
View Details
Hyundai named a top brand in J.D. Power's 2018 U.S. Initial Quality Study
View Details
Hyundai Introduces The Newest Entry In Its MIGHTY Truck Series
View Details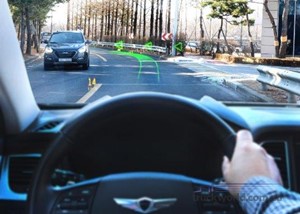 Hyundai Reveals New Augmented Reality Navigation System At CES 2019
View Details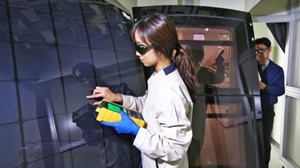 Hyundai Motor Group Announces Solar Charging System For Hybrid, Battery & ICE Vehicles For 2019 Availability
View Details
View More News
View all Related Ads