Custom Isuzu NPR 65-190 Truck Shoulders The Load For Powered Innovations
Martin Cordina, electrical and mechanical engineer and co-owner of Powered Innovations, needed a purpose-built truck capable of handling large payloads that also had enough storage for all of the company's tools. Although it took him nearly a decade to realise his goal, the work was well worth it, as he not only built the truck of his dreams—a custom Isuzu NPR—but also earned a Truck of the Year award from Isuzu in 2019 for his trouble.
Powered Innovations is based in Wetherill Park, New South Wales, and specialises in working with industrial machinery, including installations, upgrades and modifications, repairs, and more. The company's fleet originally consisted of a few utes, but Cordina quickly realized that they were having a hard time handling the weight of the materials and tools needed to meet customer needs. Because the trucks "were on the cusp of the limited advertise payload almost every day," he says, they also had myriad mechanical issues. Then, he came up with a potential solution to all of those problems.
Nearly 10 Years In The Making
Back in 2010, Cordina used the NPR 65-190 as the basis for his dream vehicle. He actually drew over top of a technical sheet and sought to match the Isuzu's power with his idea of a storage system with enough space to hold everything he and his colleagues needed. In 2018, Cordina purchased a new version of the exact model he used during planning, an NPR with a gross vehicle mass and gross combination mass of 6,500 and 10,000 kilograms, respectively. It also featured a 140-kilowatt (188-horsepower) engine that produces up to 513 newton-metres of torque between 1,600 and 2,600 rpm.
Having chosen his chassis, Cordina took his plans over to Pacific Body Works, also based in Wetherill Park, and commenced work on his custom build. He and the body builder designed a storage solution complete with compartments, drawers, and shelving systems to hold tools, eliminating the need to haul a trailer. All that extra storage complements the ample space found inside the NPR's cab. The truck also features a HIAB crane, a power generator compartment, a microwave, an automotive refrigerator, a wash tank, and more.
Another Custom NPR In Powered Innovations' Future
"Isuzu is well backed in Australia, and has a reputation for being a reliable, competitive brand," says Cordina. "Also, we are about a 10-minute drive from our dealership, Gilbert & Roach in Huntingwood, and I feel good about the level of backup that they can provide for me. So far, I've had no problems with my truck, but I know that if I ever do, I'll be supported by Gilbert & Roach until I'm back on the road."
Given Cordina's enthusiasm for the truck and the brand, it's no surprise that he plans to build another one to the exact same specifications soon based on the performance of his NPR so far. However, for now, Cordina plans to put the prize money from his award back into the business. "We're constantly updating and renewing our equipment to keep up with tech changes. It's important for us to be able to adapt to any change," he says. "We'll invest in some new equipment for the business… and maybe put some of that prize money aside for the family and me."
Related Articles
RMC Isuzus lead the way in blasting and exploration
View Details
Isuzu drives a force to be reckoned with
View Details
Isuzu helps build carpentology business
View Details
Isuzu extends truck market leadership to 23 years
View Details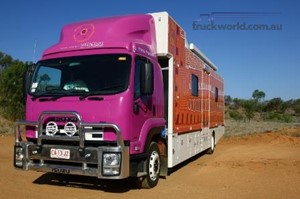 Dreamtime truck brings life giving service
View Details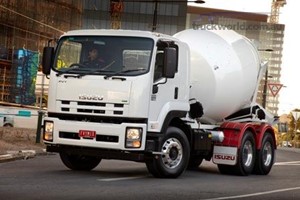 Isuzu Releases new fit for purpose 6 x 4 agitator model
View Details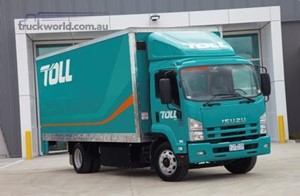 Toll Group commits to CNG with landmark fleet deal
View Details
View More News
View all Related Ads