Isuzu F Series Medium-Duty Trucks Ready To 'Take Care Of Business'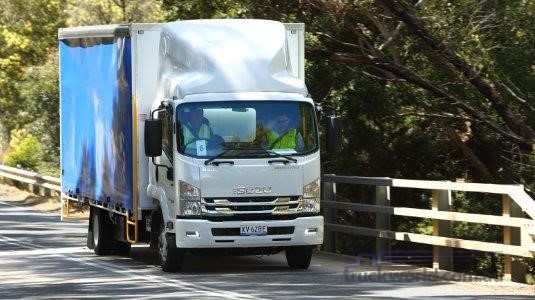 Isuzu Trucks wants everyone from one-truck heroes to line-haul operations to know it builds its F Series medium-duty trucks specifically to serve local businesses in dry freight haulage, waste and refuse disposal, pickup and delivery applications, and much more.
"What cannot be underestimated is the suitability of the F Series for a diverse range of medium-duty applications," says Isuzu Australia Engineering Support Manager Jeff Gibson.
That's key particularly now, Isuzu says, as increased online shopping and last-mile deliveries in the services segment are placing the road transport industry under pressure. To meet demand, Isuzu's 2020-released Future of Trucking report found 50% of operators are eying new trucks. Isuzu says multiple engine, transmission, suspension, and chassis choices in 4x2, 4x4, 6x2, and 6x4 configurations help make the F Series up to the task.
Freedom Of Choice
Reliability, continually added improvements, better features, cost savings, and urban and rural adaptability are among top F Series benefits, Isuzu notes. "We're offering better fuel economy, better reliability, and smarter features for the task at hand—adding up to whole-of-life cost savings for our customers," Gibson says.
Isuzu notably makes F Series Ready-to-Work (RTW) models available as factory-backed, pre-bodied turnkey solutions that offer benefits to road transport specialists. "Think commonality of parts, ease of maintenance, and your own peace of mind in buying a tried-and-tested product," says Gibson, adding that RTW models carry a full factory-backed, bumper-to-bumper warranty.
F Series Options
F Series trucks in the 10- to 14-tonne (11- to 15.4-U.S.-ton) GVM range include 13 models with a 4HK1-TCS 154-kilowatt (207-horsepower) or 4HK1-TCH 177-kW (237-HP) engine. Isuzu says the 5.2-litre, two-stage turbocharged, intercooled diesel engine is one of the most economical, efficient, and cleanest in its class. Depending on the truck, Isuzu's six-speed manual transmission or two-pedal variant with Torque Converter Automated Manual Transmission (TC-AMT) is available. Combined with its fuel-saving Idle-Stop System technology, Isuzu says TC-AMT delivers a smoother, car-like driving experience.
Isuzu also offers numerous F Series models for heavy operations that use a larger 6HK1 engine that reaches nearly 221 kW (300 hp) output. For metro and regional operators, there are F-Series Freightpack 10-, 12-, and 14-pallet models. F Series Tipper options include the recently released 14-t FSR 140-260 Tipper with Japanese-built Shinmaywa 2.1-cubic-metre steel body.
Source: Isuzu
Related Articles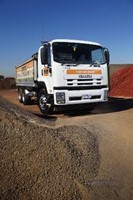 Isuzu gets dirty with Soilworx
View Details
Isuzu makes a difference with the Salvos
View Details
Truck market leader launches Isuzu Extended Care
View Details
Isuzu's big accessories range for smaller trucks
View Details
It's a dirty job, but someone's got to do it
View Details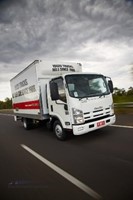 Isuzu N and F Series upgrades target safety and comfort
View Details
Isuzu launches new online oil reference guide
View Details
View More News
View all Related Ads