Isuzu Unveils All-New D-MAX Ute Range
Isuzu recently announced an All-New D-MAX range of utes for September availability that the firm says is its most "advanced, refined, and sophisticated" ever. Available in eight colors and with a new 3-litre 4JJ3-TCX turbo-diesel engine and 3.5-tonne towing capacity, the seventh-generation lineup offers single, space, and crew cab options in SX, LS-M, LS-U and range-topping X-TERRAIN variants. All include a 7- or 9-inch infotainment system with Android Auto and Apple CarPlay and up to eight surround-sound speakers, as well as Isuzu's Intelligent Driver Assistance System featuring adaptive cruise control, autonomous emergency braking, and lane departure prevention.
The "Ultimate All-Rounder"
Six years' development went into the range, says Isuzu UTE Australia MD Hiroyasu Sato, and Isuzu completely redesigned and modernized the utes with new premium features, technological advancements, and "sharp, yet bold, aesthetics."
"I'm proud to say that the Australian specification of the All-New D-MAX was designed with feedback from Australian drivers, our Dealers and the media," Sato says. "We've refined the areas that traditional ute drivers need, introduced features that families want and improved its capability to make the All-New D-MAX the ultimate all-rounder for the modern working families."
The range's workhorse, the SX, comes in four chassis choices and provides a 1.3-tonne carrying capacity. The LS-M is available in a Crew Cab option, adds Bi-LED headlights, 17- x 7-inch alloy wheels, and premium interior features. Providing "excellent value for the money," the LS-U includes such enhanced comfort features as a leather-bound steering wheel and shifter, while the entire range "boasts a ruggedly refined demeanor" that's sleeker and more aerodynamically efficient than previous generations, Isuzu says.
Less Noise, More Power
The new 187.7-horsepower 4JJ3-TCX engine emits less noise and vibrations, while including a more efficient electronically controlled Variable Geometry System Turbocharger and new direct-injection fuel system. The engine pairs with a more efficient, faster-shifting six-speed automatic or manual transmission. Off-road drivers can expect improved off-road tractability and durability, with 4x4 models featuring a lighter one-piece aluminum tail shaft that transfers drive to a rear differential now equipped with an electromagnetic diff-lock for constant off-roading traction.
Related Articles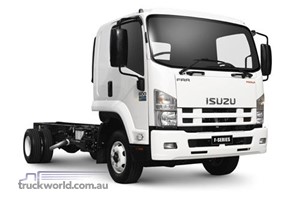 New Isuzu F Series raises bar in meduum duty truck market
View Details
Isuzu announces Service Department restructure
View Details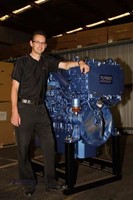 Whitford takes the helm as Isuzu sails into new markets
View Details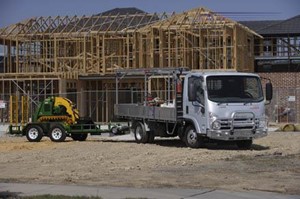 Isuzu launches new generation Tradepack
View Details
Isuzu ready-to-work Tradepack upgrades
View Details
Isuzu and Zenith Engineering celebrate 30 year partnership
View Details
Linking east and west
View Details
View More News
View all Related Ads