Isuzu UTE Australia Resumes D-MAX & MU-X Production Following COVID-19-Related Suspensions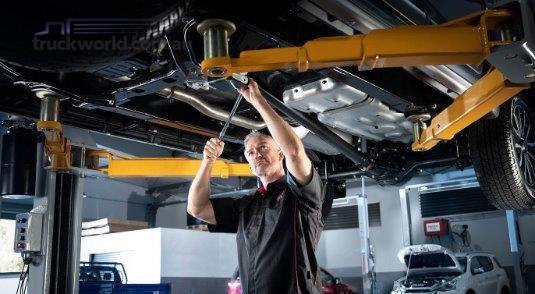 Isuzu UTE Australia is reporting that it resumed production of its D-MAX pickup truck and MU-X SUV after temporarily suspending operations in April due to the COVID-19 pandemic. Isuzu says its Isuzu Motors Corporation division in Thailand resumed production at its Samrong Plant in early May, while its Gateway Plant will reopen May 18th.
"Have To Keep Moving"
Hiroyasu Sato, Isuzu UTE Australia managing director, says reopening the factories is a sign that the global COVID-19 situation is improving. While Isuzu understands home is still the safest place under current conditions, he says, "a lot of essential businesses and workers have to keep moving—so if you are looking to buy a new D-MAX or MU-X or service an existing one, Isuzu UTE dealers are committed to help in any way they can." Isuzu offers the seven-seat MU-X in LS-T, LS-U, and LS-M models, while the D-MAX comes in crew cab, space cab, and single cab options.
Along with resuming production, Isuzu UTE Australia has launched a "we are open" campaign that details initiatives that its dealer network is taking to ensure customer and staff health and safety. While Isuzu UTE dealers are open to full capacity, Isuzu says, dealers are also providing such services as cashless payment options, sanitised cleaning of dealership locations, delivering test-drive models to customers' homes, and providing contactless remote sales support.
Isuzu & COVID-19
More information about COVID-19-related precautions Isuzu is taking and services its dealerships are offering is available at www.isuzuute.com.au/open-your-way and www.isuzuute.com.au/find-a-dealer, respectively.
Related Articles
NSW truckstops
View Details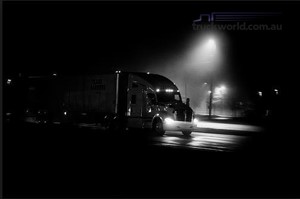 Truck Tip: Hazards and Visibility at night
View Details
ISUZU Ready For Work With BUILT-UP Trucks
View Details
ISUZU Celebrates 18th Consecutive Year of Market Leadership
View Details
RACQ delves into stormy waters
View Details
Isuzu backs burns unit
View Details
Truck Stops and Rest Stops around Australia
View Details
View More News
View all Related Ads