Isuzu UTE Australia shoots for 30K by 2020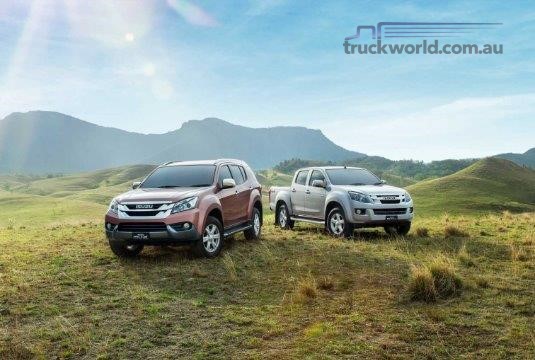 Isuzu UTE Australia shoots for 30K by 2020
Brisbane, Queensland,-based Isuzu UTE Australia (IUA) has appointed Mr. Koichiro (Yoshi) Yoshida to handle sales, marketing, and PR for the company, and he's ambitiously set his sights on achieving 30,000 annual unit sales by the year 2020.
Fresh faces, new places
To centralise planning and oversight, the company has opened a regional office in Sydney. The outgoing head of sales, marketing, and PR, Mr. Yugo (Hugo) Kiyofuji, will remain on staff as deputy managing director of IUA. He will also be handling fleet sales and product planning for the Australian market.
Yoshi has extensive experience in sales and marketing having been the head of Isuzu's largest 1-tonne Ute market in the world in Thailand. Other staff members who are expected to assist Yoshi in achieving his impressive goals include General Manager of Marketing and PR Mike Conybeare, and Deputy General Manager of Sales Ben Jaeger. The fact that Isuzu is investing so much talent into Australia is proof of just how valuable the region's export market is to the company.
"I am excited and privileged to be joining a company with such a great track record and look forward to the exciting challenge of double-digit growth for the 10th year since our inception in Australia, as well as our goal of 30,000 unit annual sales in 2020," Yoshi said.
A history of innovation
Isuzu is a Japanese-based company with more than 100 years of experience in the automotive industry. Isuzu is among the world's largest manufacturers of trucks and diesel engines but in the decade since Isuzu came to Australia, the company has achieved a number of impressive milestones. In 2008, the firm brought the highly rated Isuzu D-MAX to Australia, and in 2013, the seven-seat Isuzu MU-X SUV arrived. To date, the company has built an extensive network of over 140 authorised Isuzu UTE dealers across every state and territory in Australia.
Related Articles
Can-do - Isuzu now with ISO-CAN
View Details
New Isuzus specify superior safety
View Details
Hot demand for Borg Bros kitchens
View Details
Trouble-free Isuzu's fit towing task
View Details
Isuzu backs burns unit
View Details
TRUCK RENTAL AUTHORITY INSISTS ON ISUZU
View Details
'Green' Isuzu trucks to provide power, efficiency and safety
View Details
View More News
View all Related Ads