Adventure with your Isuzu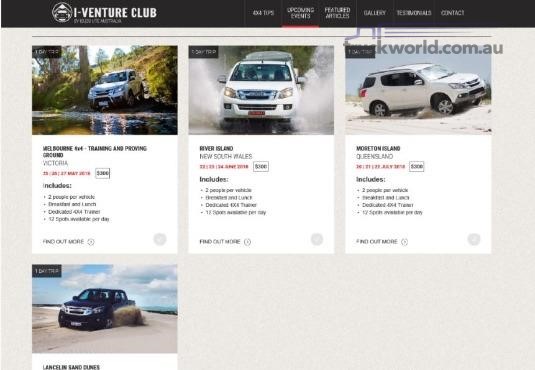 Isuzu created its I-Venture Club to provide customers with a safe way to learn the ins and outs of off-road driving. Impressively, the I-Venture Club has held more than 100 events since its inception in 2015, in all hosting 2,139 people. The events are either one-day training or longer format trips. Demand is high, according to Isuzu, with a recent excursion into Victorian High Country selling out in days with the majority of available slots sold within hours.
I-Venture builds 4x4 skills
During an I-Venture Club trip, Isuzu's qualified and experienced 4x4 instructors teach people the skills and techniques to travel across Australia's cross-country terrain. Safety and education are first and foremost in terms of instruction, but the events also teach people about respecting and protecting the environment while picking their way up and down steep terrain. Isuzu's guides, for example, teach everyone about the local history, as well as native flora and fauna. In addition to the expert instruction, customers can enjoy the inherent safety in numbers. Someone will always be able to help if your ute gets stuck, so you can safely explore the limits of your vehicle.
Trip options
Longer tips are typically four-day excursions into some of Australia's most spectacular off-road destinations. There are two longer-format trips planned for this year; you can find more information about those at the I-Venture Club website. The day trips are generally offered on a monthly basis at locations around Australia. A few upcoming one-day training destinations include Melbourne (on a 4x4 training and proving ground), River Island in New South Wales, Moreton Island in Queensland, and the Lancelin Sand Dunes in Western Australia.
How to join
First off, you'll need to own an Isuzu four-wheel drive vehicle, such as a truck in Isuzu's D-MAX or the MU-X SUV. TruckWorld.com.au has a nice selection of new and used Isuzu utes for sale. Already own an Isuzu 4x4? Just head over to I-Venture Club and check out the available trips.
Related Articles
Isuzu UTE celebrates 100000 sales
View Details
OzRoamer crowns the Isuzu UTE MUX again
View Details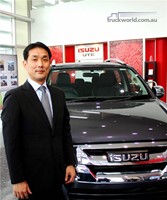 Kuramoto looking forward after Isuzu UTE achieves double digit growth for 9th year in a row
View Details
Isuzu UTE Pumps Up its I VENTURE Club program
View Details
Isuzu Team DMAX ups the ante in recent shows with the DMAX and MUX
View Details
Isuzu D MAX and MU X To Feature Prominently In New Season Of I'm A Celebrity
View Details
New look new tricks Isuzu UTE resigns Team DMAX
View Details
View More News
View all Related Ads