Australian Food Rescue Charity Delivers Free Meals With IVECO Daily Vans
OzHarvest, a food rescue charity based in Alexandria, uses IVECO Daily vans to deliver 850,000 meals per month to seven cities throughout the country with the help of more than 800 partner charities. Since 2004, the organisation has delivered 45 million meals to "the homeless, vulnerable, and underprivileged" and prevented 15,000 tons of food from going to landfills. The organisation decided to go with Daily 35S13 models largely due to the engine. "We were seeking a vehicle with the most energy-efficient engine and lowest possible emissions," says Ronni Kahn, founder of OzHarvest. "The Daily 2.3-liter Euro 6 engine fitted the bill perfectly."
The Right Fit
The 2.3-litre engine that powers OzHarvest's Daily vans produce 126 horsepower and 320 newton-metres of torque. The vans are customized, with one of them serving as a mobile kitchen for the organisation, and they sport a striking black on yellow design. They also have a refrigerated compartment with a capacity of 12 cubic metres that can hold as much as 1,000 kilograms of food for delivery. OzHarvest volunteers are often not professional drivers, so safety features like the proximity signal and reversing camera are particularly beneficial.
Sustainability At The Core
IVECO's parent company, CNH Industrial, is a long-time supporter of sustainability initiatives, and uses the United Nations Sustainable Development Goals along with its own internal policies to make a difference. This focus on sustainability is what also makes the connection between OzHarvest and IVECO a natural one.
"OzHarvest and its campaign to cut food waste and help the community with fresh food closely aligns with our corporate values and identity," says James McHendrie, IVECO's key account manager, light-medium product, for Australia. "It's in our DNA to avoid waste, care for the environment and give something back in the areas where we operate."
Related Articles
Once a European truck, always a European truck
View Details
Heavy Vehicle Charging and Investment Reform
View Details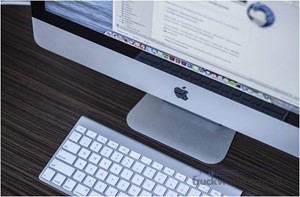 Headlights on scams
View Details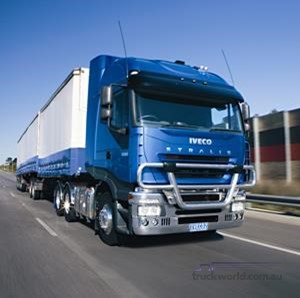 Iveco pushes forward with 26m B-double compliance
View Details
Iveco's New Zealand Operation
View Details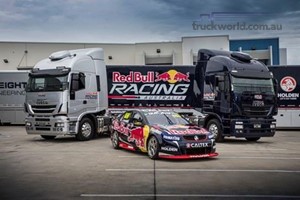 Iveco Stralis the transporter of choice for Red Bull Racing Australia
View Details
Eurocargo Ivecos quiet achiever
View Details
View More News
View all Related Ads