Black Insitu Testing buys new IVECO ML150 Eurocargo 4x4
Black Insitu Testing buys new IVECO ML150 Eurocargo 4x4 for penetration testing
Black Insitu Testing (BIT) recently purchased an IVECO ML150 Eurocargo 4x4 with a Geomil body, which is designed to perform cone penetration testing as well as other tasks. The 15-tonne truck comes complete with a Tector engine that offers up to 279 horsepower and 950 newton-metres of torque, but what makes it unique is that it will be used to operate hydraulic rams that force a series of 1-metre-long rods into various types of soil up to 40-metre depths. To aid in this activity, the ML150 Eurocargo has a steel ballast between its chassis and body as well as hydraulic lifters to make sure the truck is level during testing.
"We needed a vehicle that would work well off-road, and the Eurocargo 4x4 is definitely designed to go off-road with excellent clearance to traverse rough terrain, this clearance also provides the space for the technicians to access the cones under the truck," said Nick Schofield, director at Black Insitu Testing, in a press release. "The Eurocargo is used in all sorts of environments, from urban to metro-regional and we also drive longer distances interstate so it's important that the truck is comfortable and easy to drive. The six-speed manual transmission shifts smoothly, and the truck is very stable on the road," he added. "All the operators have given very positive feedback on its performance."
On the job
The work that BIT does is particularly important in construction projects because the company's geotechnical engineers help their clients decide the best way to install structural footings and other components, use information about soil settlement and slope stability, and more. All of this is crucial for avoiding unforeseen costs and future delays. BIT won't necessarily drive its Eurocargo over long distances or otherwise add on a lot of kilometres, but the engine will see its fair share of use as its power take-off system will power the rams for at least 10 years to come.
Related Articles
Heavy Vehicle Charging and Investment Reform
View Details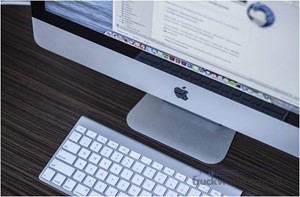 Headlights on scams
View Details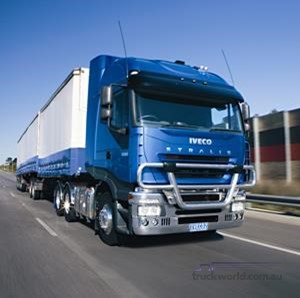 Iveco pushes forward with 26m B-double compliance
View Details
Iveco's New Zealand Operation
View Details
Once a European truck, always a European truck
View Details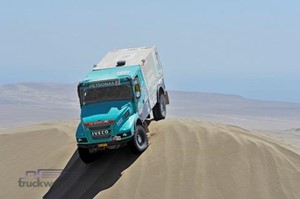 Iveco celebrates at Dakar with top 10 placings
View Details
Iveco Daily delivered Mochas n Munchies
View Details
View More News
View all Related Ads