Bunbury-Based Plantation Logging Co Sings The Praises Of Its IVECO Astra 8x8 Truck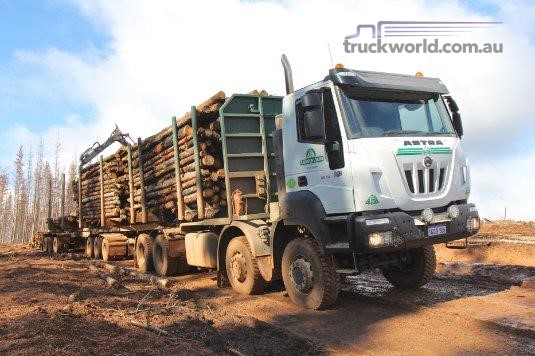 Plantation Logging Co, a logging contractor based in Bunbury, Western Australia, relies on an IVECO Astra 8x8, purchased last year, to perform well on challenging terrain muddied by rain. The truck has already logged around 120,000 kilometres, and IVECO reports that "the company couldn't be happier with its performance." The Astra features a 520-horsepower engine that produces 2,400 newton metres of torque and a 16-speed Eurotronic AMT (automated manual transmission), both of which provide ample power without negatively affecting fuel efficiency.
The 8x8 rigid pulls a six-axle dog trailer, with an average combination weight of 68 tonnes, in 10- to 12-hour shifts, five days a week. Fortunately for Plantation's drivers, the Astra cab is packed with features that make longer shifts comfortable and easy to manage. Examples include a spring-suspended cabin; an adjustable, air-suspended driver's seat; ergonomic dashboard and instrument cluster; air conditioning; and electric windows.
In Need Of An Upgrade
Plantation Logging Co decided to purchase the Astra 8x8 after having issues with other trucks in its fleet. "We'd been using another European brand truck for this short lead application – 80 kilometres from headquarters to the plantation sites – but began having some longevity issues with them," says Plantation MD Jeff Loton. "This led us to start taking a look at the alternatives, we wanted to see what else was out there that could do the job and the Astra looked like it had everything we needed – it's performed very well in the time we've had it. The Astra is excellent at dragging a heavy dog trailer around."
More To Come
The IVECO Astra 8x8, supplied by AV Trucks in Perth, has already proven to be a worthwhile purchase for Plantation Logging Co., and Loton is considering adding a more of them to the fleet. "A lot of our work is done on a contract basis, and a couple of these contracts are due for renewal within the next 12 months," he says. "If we're successful, we'll certainly be looking at bringing more Astras into the business."
Related Articles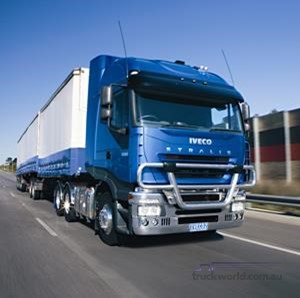 Iveco pushes forward with 26m B-double compliance
View Details
Iveco's New Zealand Operation
View Details
Heavy Vehicle Charging and Investment Reform
View Details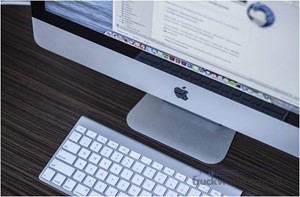 Headlights on scams
View Details
Once a European truck, always a European truck
View Details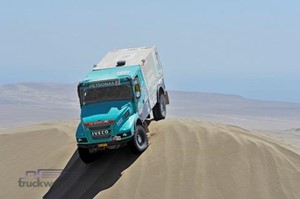 Iveco celebrates at Dakar with top 10 placings
View Details
Iveco Daily delivered Mochas n Munchies
View Details
View More News
View all Related Ads