Cleanaway Adds 23 IVECO Euro 6 ACCOs To Fleet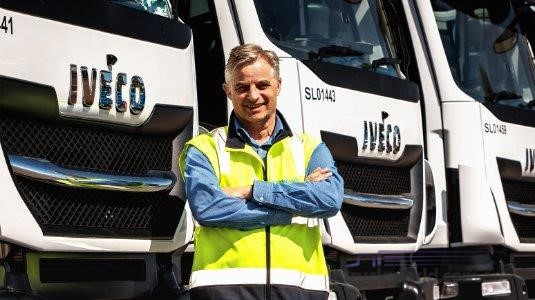 Cleanaway has long used IVECO ACCO trucks for their operations and recently acquired 23 6x4 units to be deployed for refuse collection in Wyndham City in southwest Melbourne. The trucks are equipped with Bucher Municipal sideloader compactor bodies with 14 22-cubic-metre (29-cubic-yard) units for waste, three such units for organics, and a further six 35-m³ (45.7-yd3) bodies for recyclables. Cleanaway has a contract for the E6 ACCOs to be maintained by an IVECO dealership for seven years to help minimise downtime.
About The Euro 6 ACCO
The ACCO is powered by an 8.7-litre, 310-horsepower (231-kilowatt) engine with 1,300 newton-metres (960 pounds-foot) of torque. The truck uses IVECO's Hi-SCR technology with a single aftertreatment system that uses a passive diesel particulate filter (DPF) with no required regeneration downtime to control emissions. The ACCO is also equipped with the Allison Generation Five six-speed automatic transmission and Meritor rear axle with driver-controlled differential locks.
For increased safety, Adaptive Cruise Control, Advanced Emergency Braking, Electronic Stability Program, front and rear disc brakes, and daytime running lamps all come standard. Optional safety features include Lane Departure Warning, Driver Attention Support, and a Tyre Pressure Monitoring System. Each of Cleanaway's trucks are also equipped with nine cameras that provide both live and historical monitoring, which the company says can help them validate any issues such as customer complaints of missed bins.
Safe & Sustainable
"The combination of Euro 6 emission performance and long list of safety features is very attractive for Cleanaway," says Cleanaway Municipal Contracts Manager Peter Buissink. "These features are next-level, and as well as ensuring Cleanaway is operating in the safest and most sustainable way possible, having the latest truck fleet also helps generate new business."
Source: IVECO
Related Articles
Iveco Daily 4x4 on call last summer
View Details
ACCO enhanced with electronic stability control
View Details
Ten-strong Daily fleet the coolest for Queensland Thermo King Group
View Details
Iveco Stars in the WA Pilbara
View Details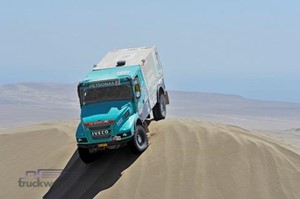 Iveco celebrates at Dakar with top 10 placings
View Details
Red Bull Racing Australia tour Iveco manufacturing facility
View Details
KADS Plant Hire choose Iveco ACCO
View Details
View More News
View all Related Ads