CNH Industrial IVECO executives cook for charity at OzHarvest event
IVECO Australia and CNH Industrial senior executives were among numerous executives from companies with Australian ties that made up 23 teams participating in this year's OzHarvest CEO CookOff 2018. Held in mid-March at the Royal Hall of Industries in Sydney, the event targets Australian residents facing uncertainty and insecurity in terms of finding consistent meals. Executives worked with high-profile chefs from some of the country's top restaurants to prepare and serve gourmet meals 1,300-plus people in need.
"A genuine difference"
CNH Industrial executives participating in this year's challenge included Michele Lombardi, CEO of CNH Industrial Australia and New Zealand; Michael Johnson, CFO of CNH Industrial Australia and New Zealand; and Bruce Healy, who was recently named new business director of IVECO's commercial vehicle brand in Australia and New Zealand. A subsidiary of CNH Industrial, a global-leading capital goods company that also owns the Case and New Holland brands, IVECO Australia designs, manufacturers, and markets light, medium, and heavy duty commercial vehicles, off-road trucks, and specialty vehicles.
"The OzHarvest CEO CookOff is an extremely worthwhile event that makes a genuine difference to people who sometimes go without even the most basic necessities such as food," Lombardi said. "We began to partner with OzHarvest several years ago after learning about the wonderful work the organisation does on a day to day basis, salvaging quality, unused food that would normally go to waste and providing it to community members that are doing it tough."
Millions of meals
OzHarvest, which Ronni Kahn founded in 2004, reportedly raised $2 million with the cook off through the participants' fundraising efforts. Describing itself as Australia's leading food rescue organisation, OzHarvest collects roughly 100 tonnes of food weekly from 3,000 food donors, including hotels, supermarkets, film and TV shoots, airports, and farmers.
The organisation directly delivers meals to over 1,000 charities across the country that serve people in need. Oz Harvest reports it has delivered 83 million meals and saved more than 28,000 tonnes of food since its founding. "Congratulations to the organisers, participants, and guests," said Lombardi, adding, "it was a great event and we look forward to supporting OzHarvest in the future."
Related Articles
Once a European truck, always a European truck
View Details
Iveco's New Zealand Operation
View Details
Heavy Vehicle Charging and Investment Reform
View Details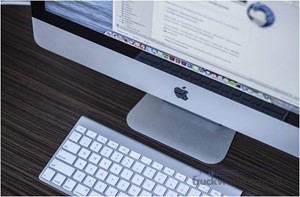 Headlights on scams
View Details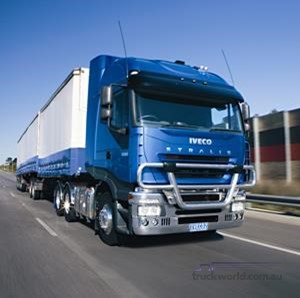 Iveco pushes forward with 26m B-double compliance
View Details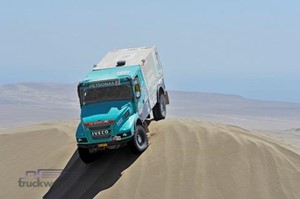 Iveco celebrates at Dakar with top 10 placings
View Details
Iveco Daily delivered Mochas n Munchies
View Details
View More News
View all Related Ads