CNH Industrial Tabs Healy as New IVECO Business Director in Australia and New Zealand
CNH Industrial N.V. has appointed Bruce Healy as the new business director of the company's IVECO commercial vehicle brand in Australia and New Zealand. The appointment becomes effective 1 April. Healy is replacing outgoing business director Michael Jonson, who recently became CNH Industrial's chief financial officer in Australia and New Zealand. IVECO Australia designs, manufacturers, and markets light-, medium-, and heavy-duty commercial vehicles, off-road trucks, and specialty vehicles, while CNH Industrial N.V. is a global-leading capital goods company that also own such brands as Case IH and New Holland.
Ag Equipment Experience
Healy assumes the business director position after previously serving as the brand leader for IVECO's sister brand, Case IH. Before joining IVECO in 2011, Healy served in several business roles within the agriculture industry, according to IVECO. In a statement, Healy says he has spotted numerous opportunities for the IVECO brand to expand in Australia.
"The recent announcement of increased local manufacturing at our Dandenong facility is important for the workforce and for our existing and prospective customers who will enjoy the many benefits that locally manufactured vehicles bring," said Healy. Dandenong, Victoria, serves as IVECO's Australian manufacturing base. The company employees roughly 600 people in the country and thousands of other Australians in related industries.
In addition to such world-class IVECO products as the Stralis, ACCO, and Delta and Metro bus chassis that the company produces locally, Healy points out IVECO's access to such European models as the Daily and Eurocargo. "In short, we can offer the market a wide range of reliable and sustainable vehicles ranging from passenger car licence vans and light trucks, through to heavy-duty prime movers," Healy said. "Prospective buyers need not look anywhere else."
"An Exciting Time"
In a statement, Michele Lombardi, CEO of CNH Industrial Australia and New Zealand, highlighted Healy's positive impact on Case IH's operations during Healy's time with the company, adding that Healy has helped Case IH achieve numerous corporate objectives.
"I know that Bruce's business knowledge, hands-on approach, and enthusiasm will be well received at IVECO Australia," Lombardi said. "He joins the brand at an exciting time, and I'm sure he will further build upon the strong momentum that Michael and his team was able to establish over the last two years in particular."
Related Articles
Heavy Vehicle Charging and Investment Reform
View Details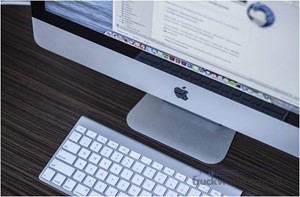 Headlights on scams
View Details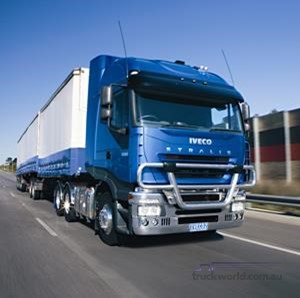 Iveco pushes forward with 26m B-double compliance
View Details
Once a European truck, always a European truck
View Details
Iveco's New Zealand Operation
View Details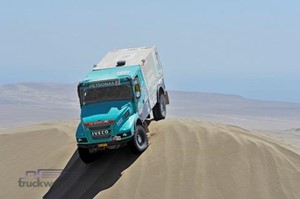 Iveco celebrates at Dakar with top 10 placings
View Details
Iveco Daily delivered Mochas n Munchies
View Details
View More News
View all Related Ads