Couple indulges in IVECO daily van to support distribution company
Couple indulges in IVECO daily van to support distribution company
Ian and Linda Ward's Earthly Indulgence company regularly distributes natural food products to various supermarkets, cafés, health food shops, chemists, and fitness and well-being centres stretching from the Mornington Peninsula near Melbourne to most areas of Victoria. That equates to many hours traveling the roadways. For that, the Wards use a specially equipped IVECO Daily 50C large light commercial van that's capable of functioning as a mobile office complete with an inverter that helps power a computer, printer, Wi-Fi system, and bankcard machine.
Efficiently effective
Delivering products such as alkaline water, energy and vitamin drinks, and organic fizzy drinks, the Wards spend anywhere from eight to ten hours a day travelling in their Daily 50C. Thus, Ian Ward says, "It's important that we're efficient," something they can be thanks to the van being set up to execute administrative tasks their business requires.
The Wards' Daily 50C uses a 3.0-litre turbo-diesel engine that outputs 170 horsepower and 430 newton-meters of torque. Ian Ward says the vehicle's engine and Hi-Matic 8-speed full automatic transmission form an outstanding combination. "The engine is powerful, and the 8-speed automatic is fantastic," he says. "When the speed limit allows, we can very comfortably hold 110 km/h uphill and with close to 2 tonnes of payload in the back. It doesn't feel like you're driving a big van."
Easy navigating
The Ward's business also has them making deliveries throughout the Melbourne CBD (Central Business District) and regional centres where streets are more congested and busy. While their van is great on the freeway, it also handles inner city traffic well, Ian Ward says. "With big mirrors, a reversing camera, and a tight turning circle, the Daily negotiates these conditions quite easily," he says.
"People also comment on how great the van looks and how clever the mobile office solution is. I think we've probably sold four or five of them." Currently, the Wards are working to add a second IVECO Daily van to their fleet that features a pantech-bodied cab chassis that would enable hauling additional bulky items.
Overall, IVECO, a CNH Industrial brand, designs and manufacturers various light, medium, and heavy commercial vehicles, off-road trucks, and vehicles, including the Daily, Stralis, Eurocargo, and Trakker product lines.
Related Articles
Iveco's New Zealand Operation
View Details
Heavy Vehicle Charging and Investment Reform
View Details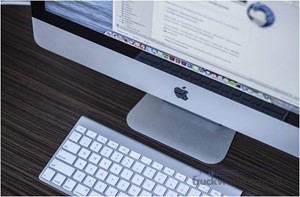 Headlights on scams
View Details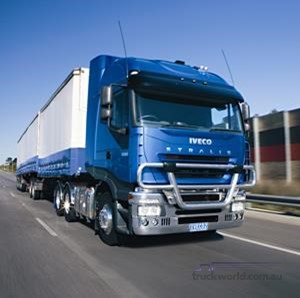 Iveco pushes forward with 26m B-double compliance
View Details
Once a European truck, always a European truck
View Details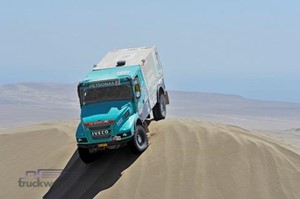 Iveco celebrates at Dakar with top 10 placings
View Details
Iveco Daily delivered Mochas n Munchies
View Details
View More News
View all Related Ads