Event Studios Australia Adds IVECO Stralis X-Way To Fleet
For years, Event Studios Australia (ESA) has relied on its trusty IVECO Stralis AT rigid to haul supplies to jobs constructing modular infrastructure and semi-permanent space, logging over 1 million kilometres over 12 years of service. While that truck is still going strong, the company recently added a new IVECO X-Way 8x4 rigid tilt tray to support operations of its growing business. The X-Way is currently part of the Ineos Grenadier 4x4 activation program ESA is working on. The truck is wrapped in Grenadier livery to provide a visual impact as it travels the country.
About Event Studios Australia
Event Studios Australia was founded in 2003 when proprietor John Keeble saw an opportunity to provide modular structures for events rather than the then-standard marquees. The sturdier modular structures allow for greater customisation and a larger variety of offerings for both businesses and individuals. Today ESA's services include portable bars, mini pods, actuating structures, pergolas and archways, and even home office pods.
The success the company had with their Stralis made the acquisition of another IVECO truck the obvious choice. "The Stralis has been a fantastic truck that has done everything we've asked of it and more," Keeble says. "It's been all around Australia and worked in some tough conditions, often operating close to maximum capacity and towing a bogie dog trailer, so it hasn't had an easy life."
About The X-Way
Keeble says the 8x4 X-Way has everything the old Stralis had and more, with a 510-horsepower (375-kilowatt) Euro 6 engine compared to the 355-HP (261-kW) Stralis power plant, and all of the performance, comfort, and ease-of-use benefits of its predecessor.
"The Stralis was always a comfortable and easy-to-use truck, but the X-Way is outstanding in these areas—the in-cabin noise is 100% better, the dashboard layout and instrument cluster is intuitive, with everything falling to hand, and the seating—both driver and passenger—is super-comfortable," he says. "The sleeping compartment is also well-appointed, it means that even after a long journey we get out of the truck feeling refreshed."
More Efficient
Keeble praises the X-Way's secure braking and Hi-Tronix 12-speed, direct drive automated manual transmission which shifts quickly through gears with the option of auto mode for fuel efficiency optimisation or manual mode for more granular shifting control. "We drove to Sydney recently and found that with the X-Way we shaved around 30 minutes off the trip compared to driving the Stralis," he says.
The X-Way has other features to improve fuel economy, including the Ecoswitch speed limiter, which sets a default speed of 95 km/h (59 mph), lowers the engine's torque according to vehicle load, and disables the kick-down function. Ecofleet is an optional function that restricts manual gear changes and the Ecoroll feature disengages the driveline when traveling downhill to use the vehicle's inertia instead, which retains kinetic energy for longer time periods.
Safe & Sound
The safety features of the X-Way were another big selling point for ESA, as drivers log some long journeys. "The X-Way offers a lot of safety equipment including Adaptive Cruise Control and Advanced Emergency Braking, but the one I notice the most is the Lane Departure Warning System, it works really well," says Keeble. "Given the high kilometers we travel it's good to know these features are there if we need them."
Find The Right IVECO Truck
You'll find a big selection of new and used IVECO trucks for sale on TruckWorld.com.au, including a number of X-Way models.
Source: IVECO
Related Articles
Earthcruiser Australia reveals the Expedition Single Cab Iveco
View Details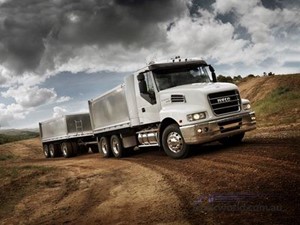 Iveco to display diverse range at Brisbane Truck Show
View Details
Iveco showcases vision for new technologies
View Details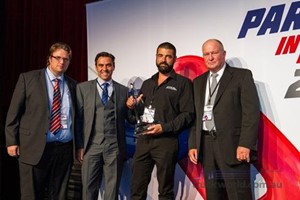 Bendigo Truck Centre Named 2015 Iveco Dealer of the Year
View Details
Iveco Daily 4x4 on call last summer
View Details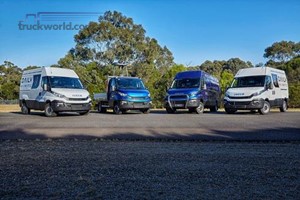 New award winning Iveco Daily range makes much anticipated debut in Australia
View Details
ACCO enhanced with electronic stability control
View Details
View More News
View all Related Ads