INNOV8 Equipment Uses IVECO Trucks To Develop Truck-Mounted Attenuators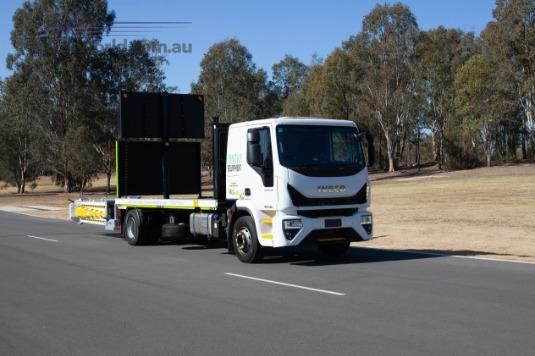 IVECO recently revealed that INNOV8, a provider of truck-mounted attenuators (TMA) and other traffic management solutions, "now exclusively uses IVECO Daily and Eurocargo cab chassis models" to develop and test its products. TMAs are designed to absorb rear collisions in order to better protect construction and road workers in front of the truck. They feature galvanised steel supports, shock absorber cushions, and energy-absorbing bars. INNOV8 has been using IVECO trucks exclusively to work on these products for just over a year.
"First-Class"
"All vehicles must be automatic and have a full suite of safety equipment," says Nigel McKinley, managing director of INNOV8. "The Euro 6 Eurocargo sets new safety standards in the medium-duty segment and also provides us with a truck that meets the most stringent emission requirements—this is in keeping with INNOV8's environmental focus. IVECO's engineering support has been first-class and fitting the attenuators to the cab chassis is a streamlined process. I'm also really pleased to say that the IVECO after-hours service and Dealer support has been fantastic—they've stepped up to the mark whenever required."
Research & Development
INNOV8 uses an IVECO Daily cab chassis to test its light truck mounted attenuator (LTMA) and make sure it stands up to the TL-2 standard set by the National Cooperative Highway Research Program (NCHRP), meaning it can absorb an impact of up to 70 kilometres per hour. The company uses a Eurocargo to test the Blade TMA, which is built to meet TL-3 standards of standing up to an impact of up to 100 kilometres per hour.
Real-World Example
INNOV8 already has proof that its Blade TMA works as advertised, because after six days of work, a vehicle operating at somewhere between 90 and 100 kilometres per hour slammed into the back of a Eurocargo model with the Blade attached to the rear. The attenuator not only protected workers and saved the truck from any damage, but also absorbed the impact enough to prevent injury to the driver of the car. After a quick alignment test, INNOV8 put a new Blade on the Eurocargo and sent it back out on the road.
Related Articles
Earthcruiser Australia reveals the Expedition Single Cab Iveco
View Details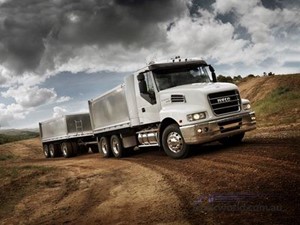 Iveco to display diverse range at Brisbane Truck Show
View Details
Iveco showcases vision for new technologies
View Details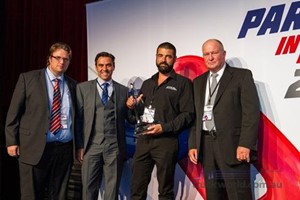 Bendigo Truck Centre Named 2015 Iveco Dealer of the Year
View Details
Iveco Daily 4x4 on call last summer
View Details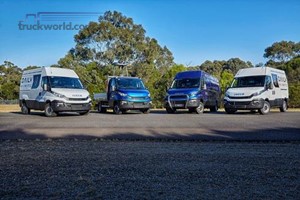 New award winning Iveco Daily range makes much anticipated debut in Australia
View Details
ACCO enhanced with electronic stability control
View Details
View More News
View all Related Ads