IVECO Rebrands As IVECO Group, Reveals New Logo As Spinoff From CNH Industrial Draws Near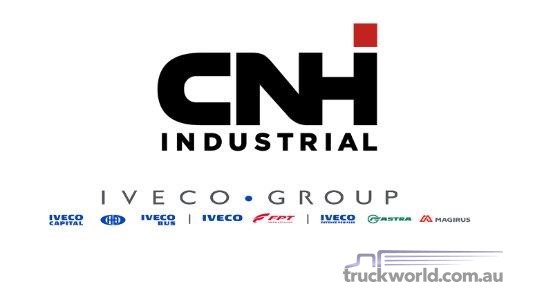 Commercial vehicle manufacturer IVECO has renamed itself IVECO Group to reflect its status as a holding company for its eight brands. Its new logo depicts the new group name above the logos of engine manufacturer FPT Industrial and other brands in IVECO Group's portfolio.
CNH Industrial N.V. is expected to spin off IVECO Group in early 2022. The Designated CEO for the new Group is Gerrit Marx.
Meet The IVECO Group
IVECO—the Industrial VEhicles COrporation—was founded in 1975. Among its currently owned companies are bus and coach brands Heuliez and IVECO BUS; armoured and amphibious military vehicle manufacturer IVECO Defence Vehicles; large-scale, heavy-duty, quarry and construction vehicle expert ASTRA; firefighting vehicle and equipment maker Magirus; and the Group's finance arm, IVECO Capital. IVECO Group says that its Financial Services division will figure heavily in its future business models, including in the alternative power sector.
Gearing Up For Change
"As the completion of the spin-off approaches, we are proceeding with all the preparations to ensure there will be no disruption throughout the process and the transition is as seamless as possible," says Luca Sra, president of IVECO's Truck Business Unit.
"We have high ambitions for the IVECO brand and business," Sra added. "Our industry is at a turning point, pursuing with increasing urgency solutions to address the climate change and air quality pressing issues. IVECO is at the forefront of these efforts; we have the know-how and technologies to lead the way in decarbonising the sector."
Source: IVECO
Related Articles
Iveco Daily 4x4 on call last summer
View Details
ACCO enhanced with electronic stability control
View Details
Ten-strong Daily fleet the coolest for Queensland Thermo King Group
View Details
Iveco Stars in the WA Pilbara
View Details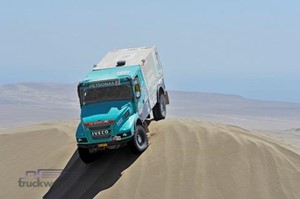 Iveco celebrates at Dakar with top 10 placings
View Details
Red Bull Racing Australia tour Iveco manufacturing facility
View Details
KADS Plant Hire choose Iveco ACCO
View Details
View More News
View all Related Ads