IVECO stand at IAA 2018 to be 100 per cent diesel-free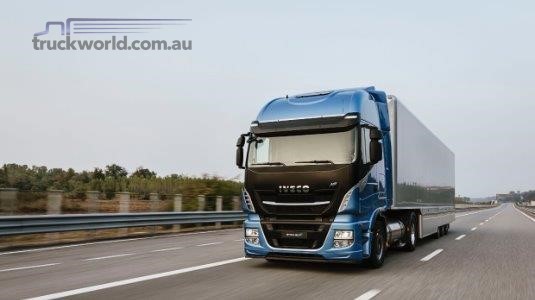 IVECO stand at IAA 2018 to be 100 per cent diesel-free
IVECO in collaboration with Shell, will display a full offering of alternative Electric, CNG and LNG vehicles that are available on the market today, covering applications ranging from passenger transport to long-distance haulage. Held in Hanover from September 20 to 27, the IVECO stand at this year's event will be a 'low emission area' focusing on IVECO's expertise in alternative fuels and drivetrain technologies. As well as showcasing its commercial vehicle products, IVECO will partner with Shell, which shares the belief that de-carbonisation of the transport sector requires a range of fuels and technologies. The forward-looking brand will hold a round table discussion on "The energy transition towards a sustainable future" and also host a series of workshops exploring several topics relating to the adoption of alternative technologies in the transport sector.
IVECO Brand President, Pierre Lahutte, commented that: "The pressure on Diesel is mounting: public opinion has turned against it. EU institutions and national governments are introducing policies and subsidies to support the conversion of fleets to environmentally friendly technologies," he said. "At IAA, with its Diesel Free stand illustrating a Low Emission Area, IVECO, in collaboration with Shell, will demonstrate that its Electric, CNG and LNG full offering is available today as a viable alternative to diesel vehicles. "Visitors to the exhibition will discover a stand full of alternative traction vehicles, developed with customers and body builder partners, covering every mission – and not a single diesel engine in sight!" IVECO's display at the IAA 2018 will show its approach to sustainable transport, with an energy mix that matches the requirements of the different applications.
It sees electric propulsion as having an important role to play, especially in high-value missions such as people transport – particularly in low speed missions in city centres. The other key energy source is natural gas, which provides a mature solution for sustainable transport of people and goods. IVECO will highlight the considerable environmental advantage of natural gas, which is able to deliver massive reductions in the most polluting emissions: in excess of 90% for NO2, 99% for particulate matter, 10% for natural gas which rises as high as 95% with biomethane. The 18 vehicles on display will showcase IVECO's sustainable solutions, from city people mobility all the way to long-haul freight, which make up a complete offering.
IVECO Australia Marketing Manager Darren Swenson, said that there was an increasing interest in alternative fuels and powertrains in Australia. "Our local market is following a global trend that is seeing growing awareness about diesel fuel alternatives for commercial vehicle applications," he said. "As a native fuel, LNG and CNG makes a lot of sense in Australia. IVECO is a market leader in natural gas so will be in an excellent position to introduce a breadth of models when the time is right in the local market."The company has also recently made strong gains in electric vehicle technology and is well-placed on this front as well. Events such as IAA present an excellent opportunity for our brand to showcase its technologies."
Source: IVECO Australia
Related Articles
Heavy Vehicle Charging and Investment Reform
View Details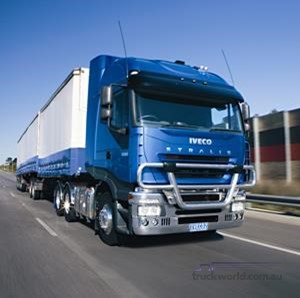 Iveco pushes forward with 26m B-double compliance
View Details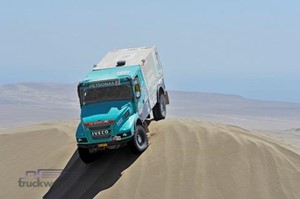 Iveco celebrates at Dakar with top 10 placings
View Details
Iveco Daily delivered Mochas n Munchies
View Details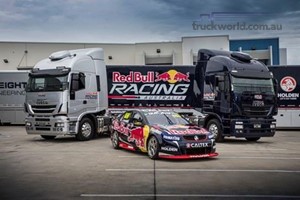 Iveco Stralis the transporter of choice for Red Bull Racing Australia
View Details
Eurocargo Ivecos quiet achiever
View Details
Cattlemans All Right is high praise for big Iveco Powerstar 7800
View Details
View More News
View all Related Ads