IVECO Stralis NP Travels 1,728 Kilometers On One Tank Of LNG Fuel
An IVECO Stralis NP 4x2 prime mover hauling a tri-axle box van trailer recently traveled 1,728 kilometers, which "is believed to be the longest-ever journey by road on a single fill of liquefied natural gas (LNG), according to IVECO. The 460-horsepower truck, which traveled from London to Madrid, had a gross vehicle weight of 30 tonnes and battled through traffic, heavy winds, and hilly roads to achieve a fuel economy of 22.6 kilograms per 100 kilometres and savings of around 364 AUD. IVECO says that figure represents a 40 percent cost savings over diesel.
The Ultimate Test
"Last year, we completed John O'Groats to Land's End on a single fill in a 400hp Stralis NP, but this time we wanted to set the bar even higher. It was a chance to demonstrate how fuel-efficient the Stralis NP is, and to put our latest 460hp gas-powered engine to ultimate the test," says Martin Flach, alternative fuels director at IVECO. "We brimmed the tank before we left London, and the first time we stopped for fuel was in Madrid two and a half days later. Running on 100% natural power means there's no diesel or AdBlue to worry about, making it the simplest solution for both the fleet manager and the driver."
The Incredible Journey
The goal of this trip across Europe was for IVECO to show that LNG, as well as compressed natural gas (CNG) and biomethane, can offer similar or better fuel efficiency and fuel costs than diesel, while at the same time lowering NO2 emissions by 90%, CO2 emissions by 15% (or up to 95% in the case of biomethane), and particulate matter by 99%. IVECO planned the trip using the MyBestRoute app that Michelin created for Stralis NP operators. It lets you chart a course so that you always have access to LNG refuelling stations, a feature that wasn't needed on this particular operation.
Related Articles
Heavy Vehicle Charging and Investment Reform
View Details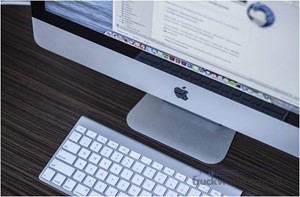 Headlights on scams
View Details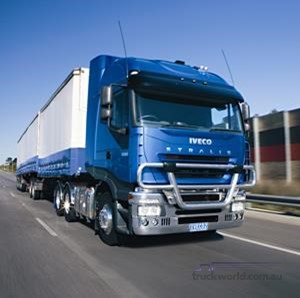 Iveco pushes forward with 26m B-double compliance
View Details
Once a European truck, always a European truck
View Details
Iveco's New Zealand Operation
View Details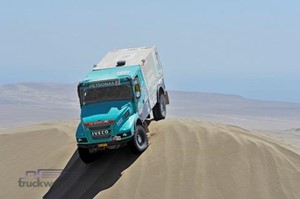 Iveco celebrates at Dakar with top 10 placings
View Details
Iveco Daily delivered Mochas n Munchies
View Details
View More News
View all Related Ads