IVECO teams up with Redstar Transport for Euro VI engine tests
IVECO teams up with Redstar Transport for Euro VI engine tests
IVECO is taking a proactive approach to addressing new Australian emissions standards by putting its new Euro VI engine through its paces years before the standards take effect. The company is testing the engine in its Stralis AT and AS-L 6x4 prime movers that are currently in operation for Redstar Transport, which is using them along a Melbourne to Adelaide route. Redstar has tasked the trucks with moving glass in a trailer weighing in at around 40 tonnes. Both of the trucks have already exceeded the 100,000-kilometre mark in terms of road travelled, but they will travel around 300,000 kilometres or more before testing is complete.
Reducing emissions, improving efficiency & moving forward
While the ultimate goal of the Euro VI IVECO Cursor engines is to meet emissions standards coming up in the near future, they also give the added benefit of improved fuel efficiency. TÜV SÜD, a major certification organization in Europe, recently stated that the Euro VI Stralis is up to 11.2% more fuel-efficient than past models. After the testing phase, IVECO will start manufacturing Stralis AT and AS-L models with the Euro VI engine in Melbourne, and all its customers will be able to get the same experience as Redstar Transport.
"The trucks have integrated well into the existing fleet and are returning good fuel efficiency figures," says Frank Zagami, logistics director at Redstar. "The drivers have commented positively on these Stralis models. They're saying the ride is very good, they're manoeuvrable and there's plenty of power in the engine for the application they're working in. The AS-L with its bigger sleeper compartment is ideal for the interstate runs and overall both trucks are well suited to the job of carrying glass. We think they will make a very good single-trailer unit."
Related Articles
Heavy Vehicle Charging and Investment Reform
View Details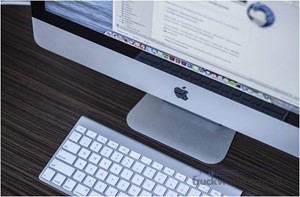 Headlights on scams
View Details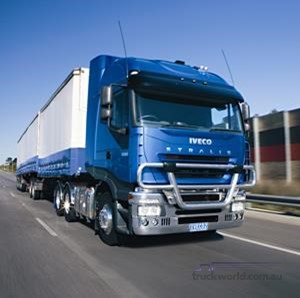 Iveco pushes forward with 26m B-double compliance
View Details
Iveco's New Zealand Operation
View Details
Once a European truck, always a European truck
View Details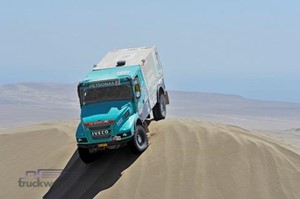 Iveco celebrates at Dakar with top 10 placings
View Details
Iveco Daily delivered Mochas n Munchies
View Details
View More News
View all Related Ads