IVECO Updates Medium-Duty Eurocargo Range With New Tector 7 Engine & Transmission Options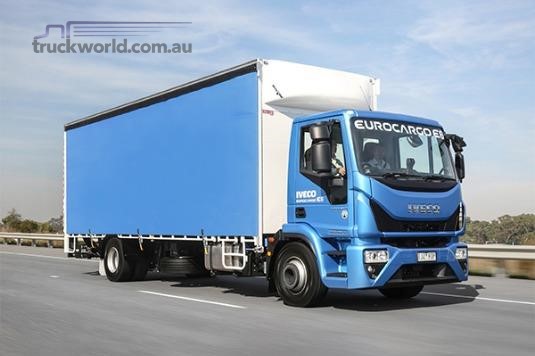 IVECO introduced a new, higher-power Tector 7 engine for ML160 and ML180 variants, offering 320 horsepower (239 kilowatts) at 2,500 rpm, up by 40 HP from the previous engine options. The powered-up Tector 7 engine also increases torque by 100 newton-metres (73 pound-foot) with 1,100 N-m (811 pounds-foot) at 1,250 rpm. IVECO says the Eurocargo range will also have new Eurotronic transmission option.
The New Tector 7
The six-cylinder, 6.7-litre Tector 7 engine meets the stringent Euro6 (Step D) measure using IVECO's HI-SCR system, a single aftertreatment system featuring passive DPF. IVECO says that because the system uses fewer components, Hi-SCR also offers reduced vehicle downtime.
Eurotronic Transmissions
The new Eurotronic transmission option is the proven ZF 12-Speed automated manual, giving operators a total of three transmission choices in the Medium-duty Eurocargo range. The other two options are the ZF 9-speed manual and the Allison five-speed fully automatic. "The availability of a 320 HP, 1,100 Nm engine option, combined with the 12-speed Eurotronic AMT, provides a great package for operators wanting to tow a trailer," says Marco Quaranta, IVECO Australia Product Manager.
Pre-Tested In Australia
Prior to making the new specification options available in Australia, IVECO conducted local trials over a two-year period during which time four vehicles covered 400,000 plus kilometres over a range of operating conditions. The new specifications are now available from the IVECO Dealer Network.
Related Articles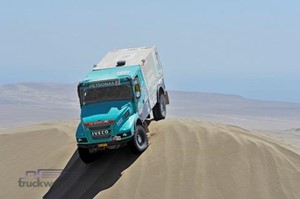 Iveco celebrates at Dakar with top 10 placings
View Details
Iveco Daily delivered Mochas n Munchies
View Details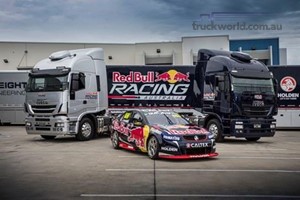 Iveco Stralis the transporter of choice for Red Bull Racing Australia
View Details
Eurocargo Ivecos quiet achiever
View Details
Cattlemans All Right is high praise for big Iveco Powerstar 7800
View Details
New Iveco Daily 4x4 imminent after shining in Aussie testing
View Details
New Iveco 7200 a lure for young driver
View Details
View More News
View all Related Ads