O'Connors CASE IH adds International ProStar to its delivery fleet
O'Connors CASE IH adds International ProStar to its delivery fleet
As one of the leading CASE IH dealerships in Australia, O'Connors CASE IH already had an IVECO Powerstar in its fleet for hauling equipment among its six locations around the country. After seeing an International ProStar at a recent industry event, however, the O'Connors team knew it had to add the truck to its operations.
The numbers add up
O'Connors CASE IH purchased an International ProStar 6x4 cab prime mover that the dealership is using in combination with a three-axle, drop-deck trailer to haul equipment between the company's Melbourne dealership and its other locations. Those locations are located throughout central and western Victoria, South Australia, and southern New South Wales.
Brendan O'Connor, branch manager of the dealership's branch in Shepparton, says the International ProStar "had exactly the right specifications we wanted, with plenty of power from the 550-horsepower Cummins engine and the ease of use of the Eaton Ultrashift Plus 18-speed automated manual transmission." O'Connor adds that factoring in the nostalgia aspect of "having an International truck back on the fleet" hauling CASE IH equipment made the decision to acquire one "pretty easy."
CASE IH and IVECO are both brands of CNH Industrial. In addition to Powerstar trucks, IVECO also manufactures vehicles under the ACCO, Daily, Eurocargo, Trakker, and Stralis brands. International Truck, meanwhile, is the flagship brand of Navistar. The heavy-duty ProStar lineup is targeted at long-haul, local delivery, tanker, and heavy-haul applications.
Multitalented and stylish
O'Connor reports his team has received numerous compliments concerning the International ProStar's appearance, thanks to red duco, colour-matched fuel tanks, and a polished alloy bull bar. O'Connor says the truck "helps present a very professional image for our dealership."
The ProStar is based at the Shepparton branch; the dealership uses it in a single-trailer combination that provides a payload capacity of up to 30 tonnes. O'Connor says that handily covers large individual machine hauling but also enables mixed loads.
"The trailer has a widener so we can easily transport a large combine harvester, but we can just as easily take two or three tractors depending on requirements," O'Connor says. "With the prime mover itself, we've had great feedback from the drivers. They say that it's very comfortable on long drives and has more than enough power and torque to get the job done easily."
On overnight hauls, O'Connor says the International ProStar's sleeping quarters are "good and the cabin itself allows you stand at full height, making it much more convenient to walk around the cabin and to access the sleeper."
Related Articles
Iveco's New Zealand Operation
View Details
Heavy Vehicle Charging and Investment Reform
View Details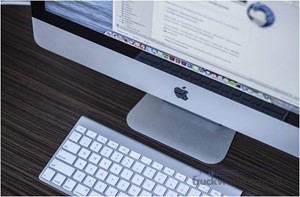 Headlights on scams
View Details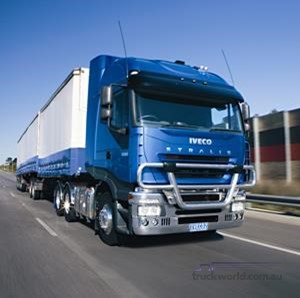 Iveco pushes forward with 26m B-double compliance
View Details
Once a European truck, always a European truck
View Details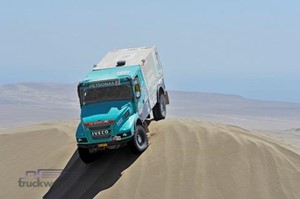 Iveco celebrates at Dakar with top 10 placings
View Details
Iveco Daily delivered Mochas n Munchies
View Details
View More News
View all Related Ads