SRT Logistics Adds Four New IVECO X-Way 6x4 Prime Movers To Its Refrigerated Transport Fleet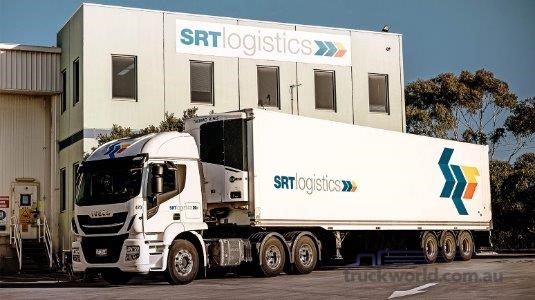 SRT Logistics, a refrigerated transport and warehousing specialist serving food industry customers in Tasmania and Victoria, recently purchased four new IVECO X-Way trucks to help the company keep up with growing demand in the midst of the COVID-19 pandemic. All four trucks are based at SRT's Laverton North depot and work seven days a week in shifts from 5 a.m. to 6 p.m. The company has operated IVECO Eurocargo and Stralis trucks, as well.
The 6x4 X-Way prime movers feature Euro 6 engines that produce 460 horsepower (343 kilowatts) and 2,150 newton-metres of torque and 12-speed automated transmissions. They also come standard with several driver assistance and safety systems, including adaptive cruise control, lane departure warning, anti-lock brakes with advanced emergency braking, and an electronic stability program, anti-sleep regulator, and hill holder.
Relying On Past Experience
Before Brent Miller became director of SRT Logistics, he worked as a driver for the company, and he relied on that past experience to find the right truck for drivers who may couple and uncouple trailers as many as 15 times a day. "The X-Way has the connections for the airlines and cab tilt on the driver's side of the cabin. This means drivers can get out of the cabin and more efficiently connect or disconnect the trailer; they don't even have to step up onto the catwalk, it can all be done at ground level," he says. "This makes the process safer, faster and overall just easier, especially considering that they are coupling and uncoupling so many times per day."
Manoeuvrability & Comfort
Miller also kept his drivers in mind when shopping for trucks and used his time behind the wheel of a demonstrator model wisely. So far, his drivers are happy with his decision. "The drivers have commented that the steering is lighter than on the other European brand trucks that the X-Ways replaced, and that the turning circle is great – important characteristics considering the amount of tight manoeuvring these trucks do every day," he says. "The pedal placement is also excellent as is the quality of the seating (air suspended, heated and with lumbar adjustment) and other cabin appointments, which make for a very user-friendly and comfortable truck, especially in the city."
Related Articles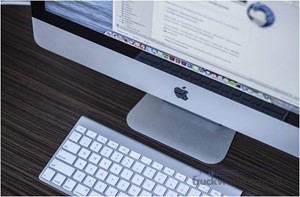 Headlights on scams
View Details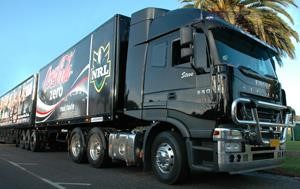 NRL Stralis
View Details
ACCO enhanced with electronic stability control
View Details
IVECO Australia shortlisted for Prestigious Manufacturing Award
View Details
40 years of excellence 150 years of experience
View Details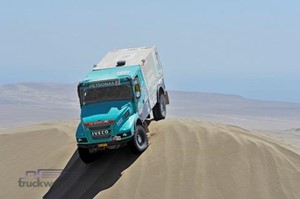 Iveco celebrates at Dakar with top 10 placings
View Details
Iveco Stars in the WA Pilbara
View Details
View More News
View all Related Ads