Test Drive An IVECO Eurocargo & Come Away With A $200 Visa Gift Card 
IVECO wants to entice more consumers to test drive its Eurocargo range of trucks and is offering a $200 IVECO Visa debit card to the first 200 people who get behind the wheel of a 4x2 or 4x4 Euro 5 or Euro 6 model and fill out a short questionnaire. To prepare for the promotion, IVECO sent out flyers bearing unique codes to various entities in the transport industry. Those who receive one can visit an IVECO dealer, present the flyer, take a test drive, and complete the questionnaire prior to registering their code. For more details about the campaign, visit www.iveco.com.au/promotions.
Take A Closer Look
"On paper, the Eurocargo has all the features and benefits that make it a fantastic medium-duty truck, but if there are any doubters, a stint behind the wheel of one will certainly demonstrate how good the Eurocargo range is on the road, in the real world," says Darren Swenson, marketing manager at IVECO Australia. "For buyers who may not have previously considered an IVECO or thought that one was out of reach, this is a small incentive to have them take a closer look at the Eurocargo and to see how much more refined, comfortable, safe, and fuel efficient these models are compared to most others in the medium-duty market."
More On The Eurocargo Range
The overall Eurocargo lineup includes the E5 EEV ML 120, E5 EEV ML 150, E5 EEV ML 160, E6 ML 120, E6 ML 160, and E6 ML 180. The E5 models come with IVECO 5.88-litre IVECO Tector 6 engines that can produce up to 280 horsepower at 2,700 rpm and 950 newton metres of torque at 1,250 rpm. The Euro 6 Eurocargo models features 6.7-litre, 6-cylinder turbocharged IVECO Tector 7 engines that produce up to 280 horsepower at 2,500 rpm and up to 1,000 newton metres of torque at 1,250 rpm.
The E5 EEV ML 120 and E6 ML 120 both come with the nine-speed ZF 9S TO manual transmission, while the E5 EEV ML 160, E6 ML 160, and E6 ML 180 all come with the nine-speed ZF 9S–1110 overdrive synchromesh transmission with dash-mounted gearshift. Every model in the Eurocargo range also has the option for an Allison S3000 five-speed automatic transmission.
Related Articles
Iveco's New Zealand Operation
View Details
Heavy Vehicle Charging and Investment Reform
View Details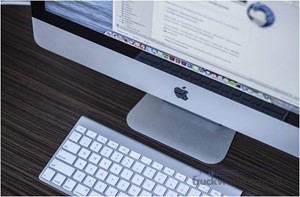 Headlights on scams
View Details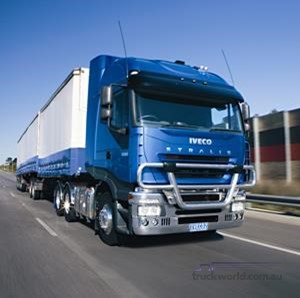 Iveco pushes forward with 26m B-double compliance
View Details
Once a European truck, always a European truck
View Details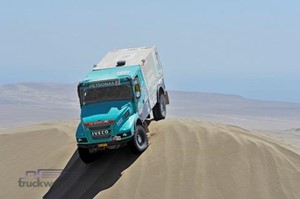 Iveco celebrates at Dakar with top 10 placings
View Details
Iveco Daily delivered Mochas n Munchies
View Details
View More News
View all Related Ads