Van Fleet World Selects IVECO Daily 7-Tonne Range As 2022 Light Truck Of The Year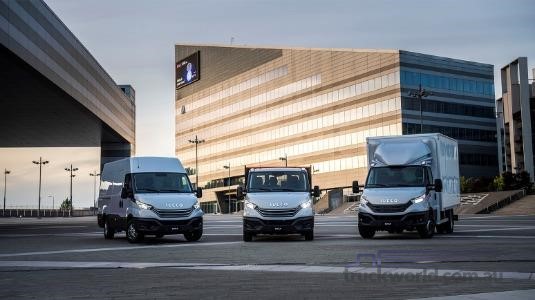 IVECO's 7-tonne Daily recently won Van Fleet World's Light Truck of the Year award for the second consecutive year, and for the third time in the last four years. With the return of in-person events, IVECO was able to accept the award during a prestigious ceremony at Novotel London West.
"We are honoured and proud that the IVECO Daily has received this recognition for the third time," says Alessandro Massimino, head of marketing and product management IVECO Truck Business Unit. "This uniquely versatile range stands out for its high payload, superior driving experience, and a constantly expanding portfolio of highly personalised IVECO ON services that help fleet owners and managers to operate their business efficiently and profitably."
Mission-Ready For 2022
IVECO updated its Daily range this year, introducing new Euro VI-E diesel and compressed natural gas (CNG) engines, as well as an enhanced six-speed manual or eight-speed HI-MATIC automatic gearbox. The company also announced a new version of its e-Daily will be arriving later in 2022.
"With its growing range of alternative powertrains, it is a reference for sustainable light commercial vehicles," Massimino says. "The IVECO Daily is a complete transport solution and the perfect partner for operators on any mission."
"The growth in online, construction, and supermarket deliveries helped to fuel a market resurgence for the IVECO Daily last year," says Van Fleet World Editor John Kendall. "The many body options available help to ensure Daily's continuing popularity in this niche sector of the market. It's versatile, easy to drive, and a favourite with many fleets, confirming it's the one to beat."
More IVECO Daily Details
IVECO Daily vehicles are available with gross combination weights (GCWs) of between 3.5 and 7.2 tonnes (3.9 and 7.9 U.S. tons) in several configurations, including panel van, two-row crew van, chassis cab, crew cab, rear-wheel-drive chassis cowl, and 4x4. The Daily's base ladder frame chassis supports payloads of up to 4.9 t (5.4 U.S. t), and operators looking to maximise the cargo area can select the panel van configuration, which offers a cargo volume of between 7.3 and 19.6 cubic metres (258 and 692 cubic feet).
Find IVECO Trucks
You'll find a large selection of new and used IVECO trucks, including Daily models, for sale every day on TruckWorld.com.au.
Source: IVECO
Related Articles
Earthcruiser Australia reveals the Expedition Single Cab Iveco
View Details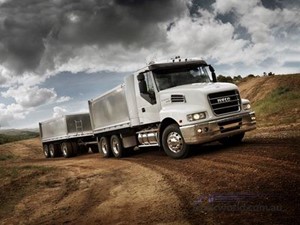 Iveco to display diverse range at Brisbane Truck Show
View Details
Iveco showcases vision for new technologies
View Details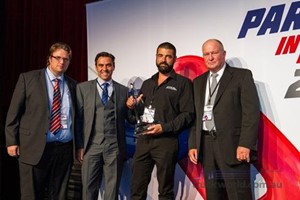 Bendigo Truck Centre Named 2015 Iveco Dealer of the Year
View Details
Iveco Daily 4x4 on call last summer
View Details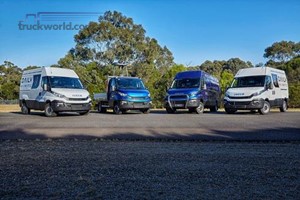 New award winning Iveco Daily range makes much anticipated debut in Australia
View Details
ACCO enhanced with electronic stability control
View Details
View More News
View all Related Ads