MAN Celebrates Best Year In Over A Decade
This post is courtesy of MAN Truck & Bus Australia.
MAN Truck & Bus is celebrating its best year in over a decade, finishing the year just shy of 400 truck sales.
The all-round TGS 26.540 model in a 6×4 configuration proved to be the most popular of the MAN stable, closely followed by the TGX 540/580/640 hp range.
"With a highly-adaptable portfolio that boasts low total cost of ownership, quiet and ergonomic cabin environments, and innovative safety and efficiency features all underpinned by advanced German engineering, MAN's superior offering is second to none," says Sergio Carboni, national sales manager – MAN, Penske Australia.
"With almost 400 sales this year, this has been our best result since 2008, and the success of both MAN's on-highway and AWD 4×4, 6×6, and 8×8 portfolios demonstrates its dominance in the most arduous of environments and applications. Our customers understand that by partnering with us, they are not only acquiring a high-quality MAN asset, they are also fully supported by our extensive dealer network."
With the new MAN truck generation (TG) expected to arrive in Australia within months, closing out the current era on a sales high is a fitting end.
"Our success in 2021 lays a great foundation for 2022, when we will bring MAN's brand-new and award-winning TG platform to our local customers," Carboni says. "Delivering optimised uptime, an excellent driver fit, and great efficiency and economy all backed by an expansive support network, the new trucks will bring a fresh energy to our market."
You'll find an ever-changing assortment of MAN trucks for sale on TruckWorld.com.au.
Related Articles
Road Hog Transport's New MAN TGM 16.290 Hauler Hits The Road With Mobile Showroom
View Details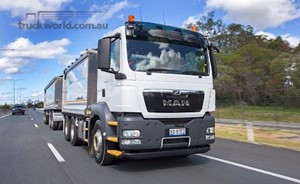 MAN's TGS Tipper Will Be The Star Of Its Stand At Brisbane Truck Show
View Details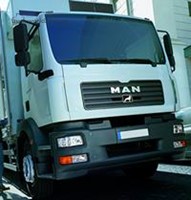 MAN Introduces the new TGM to the Australian Market
View Details
New campaign encourages operators to 'Evolve to MAN.'
View Details
Polyfoam Australia P/L expands its fleet of MANs with new rigid model
View Details
MAN TGX B Double delivering outstanding fuel economy for Pickerings Bulk Haulage
View Details
MAN continues relationship with Triple Eight Race Engineering and new team sponsor Red Bull Racing Australia.
View Details
View More News
View all Related Ads